UK food industry intensifies its search for Brexit answers
Leading food manufacturers and regional authorities gather in the heart of London in search of vital Brexit answers.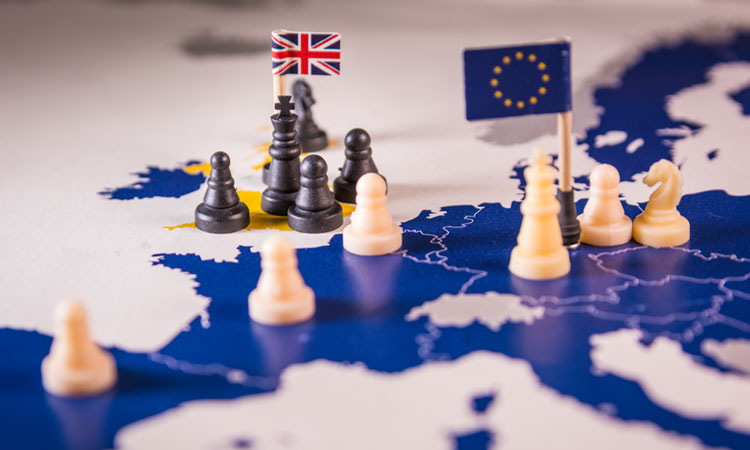 Time is nearly up. At 11pm on 29 March 2019, the UK will exit the EU. For many in the UK food and beverage industry, a concerted effort must be made at the forthcoming Food Brexit 2018 conference to prepare and make sense of what will happen from 11.01pm.
Are doomsday food scenarios justified? Will Dover become a glorified lorry park as trade grinds to a halt? Will the UK witness a divergence in food standards and practices? Will crops rot in the fields with few or no EU migrants to help pick them?
Over 150 key food businesses, authorities, academics and legislators will return for Food Brexit 2018 on 01 November at the QEII Centre in London, to continue the debate begun at the same conference in 2017. Organised by independent global resource New Food, the goal of this year's event is to provide a final platform for the industry to seek answers to essential questions raised by Brexit, and to coordinate an industry-wide response.
Disruption, uncertainty and opportunity?
Due to speak on Brexit and the food sector at the event, Tim Lang, Professor of Food Policy at City University London, states, "It's uncertain and could go in multiple directions, but the capacity for disruption to a just-in-time food system is considerable and recognised throughout the industry."
In a recent article for New Food, James Smith, Chair of the UK Flavour Association, shares Professor Lang's concerns regarding the uncertainty, but can also see opportunities, and writes, "While there are several challenges that cause concern across the food and drink supply chain – such as reduced subsidies for farmers, the potential impact of a no-deal on trade, and a possibly diminished workforce – opportunities also exist for the UK and EU to maintain strong ties and lead the world in food and beverage quality and safety standards, innovation and productivity."
Anna Lambert, Editor of New Food, highlights a telling comment from a delegate at last year's event, "They told us, "Very interesting, scary frankly, but if nothing else I think this has reinforced the idea that we need to plan now for the worst case option." This statement sums up the situation perfectly." Anna continues, "What the industry and government needs to focus on now is to seek and agree solutions, together, and coordinate the debate. The time for action and preparation is now and we hope Food Brexit 2018 will help the food industry to achieve a successful Brexit, whatever shape that may take."