Hygiena Completes Acquisition of Biomedal Diagnostics Food Safety
Rapid and ELISA tests for gluten, other allergens added to company product portfolio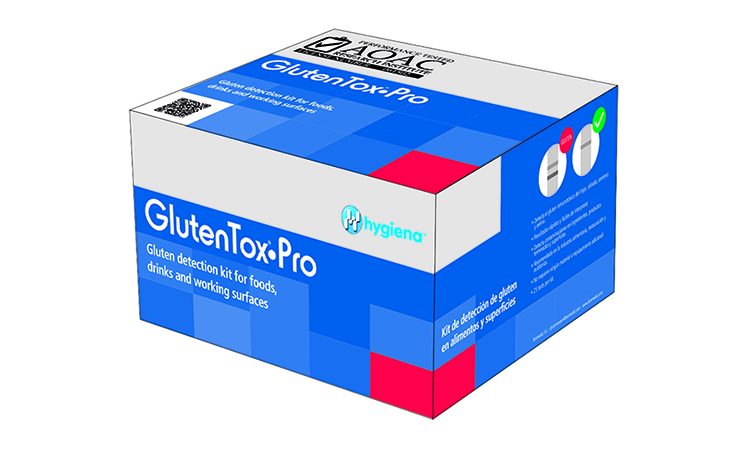 GlutenTox® Pro holds the certification of the AOAC Research Institute for Performance Tested methods (certificate no. 061502). 
Hygiena, a Warburg Pincus portfolio company that specializes in rapid food safety and environmental sanitation testing, today announced the successful addition of Biomedal's Food Safety division to its portfolio. Biomedal Food Safety, acquired from Seville, Spain-based Biomedal, offers a wide range of allergen tests including the GlutenTox® product line which contains the highly specific G12 antibody which specifically detects the most immunogenic component that is responsible for gluten intolerance. GlutenTox® Pro holds the certification of the AOAC Research Institute for Performance Tested methods (certificate no. 061502). 
The new division will continue to be based in Seville, and be named Hygiena Diagnóstica España S.L. It will provide more than 20 specific allergen tests available as a sensitive enzyme linked immunosorbent assay (ELISA) format or a simple dipstick format that can be easily used to verify cleaning efforts and test finished products.
"We are excited to welcome the new team to Hygiena and look forward to serving our global food and beverage customers with a wider food safety testing portfolio," said Steven Nason, Chief Executive Officer of Hygiena "Our allergen business has been growing rapidly and customers around the world have been asking us for a wider array of allergen tests. With this acquisition of Biomedal Food Safety, we now offer an allergen line that is best in class. We will continue investing in new product research and development and further expand our allergen product portfolio."
Biomedal Food Safety employees will become employees of Hygiena, and the division's products will continue to be available through its existing distribution network.
The Biomedal Food Safety division is a leading provider of allergen tests to top food processors and its sales growth has averaged 25% over the last 5 years.
ABOUT HYGIENA
Hygiena delivers rapid microbial detection, monitoring, and identification solutions to a wide range of industries, including food and beverage, healthcare, hospitality, pharmaceuticals, and personal care. Utilizing advanced technologies and patented designs, Hygiena provides industry-leading ATP monitoring systems, PCR-based pathogen detection and characterization systems, allergen tests, environmental collection devices, and more. Hygiena is committed to the mission of providing customers with high-quality innovative technologies that are easy-to-use and reliable, backed by excellent customer service and support. Headquartered in in Camarillo, California with offices in Wilmington, Delaware, Mexico, Canada, the United Kingdom, Spain, and China, and over 80 distributors in more than 100 countries worldwide, Hygiena products span the globe. www.hygiena.com.
ABOUT WARBURG PINCUS
Warburg Pincus LLC is a leading global private equity firm focused on growth investing. The firm has more than $44 billion in private equity assets under management. The firm's active portfolio of more than 130 companies is highly diversified by stage, sector and geography. Warburg Pincus is an experienced partner to management teams seeking to build durable companies with sustainable value. Founded in 1966, Warburg Pincus has raised 16 private equity funds, which have invested more than $58 billion in over 760 companies in more than 40 countries. The firm is headquartered in New York with offices in Amsterdam, Beijing, Hong Kong, London, Luxembourg, Mumbai, Mauritius, San Francisco, São Paulo, Shanghai, and Singapore. For more information, please visit www.warburgpincus.com.
Related organisations
Related people