Wheat genome sequenced by scientists over 13 years
Wheat genome finally sequenced by 20 countries over the course of 13 years could be the key to increasing wheat production…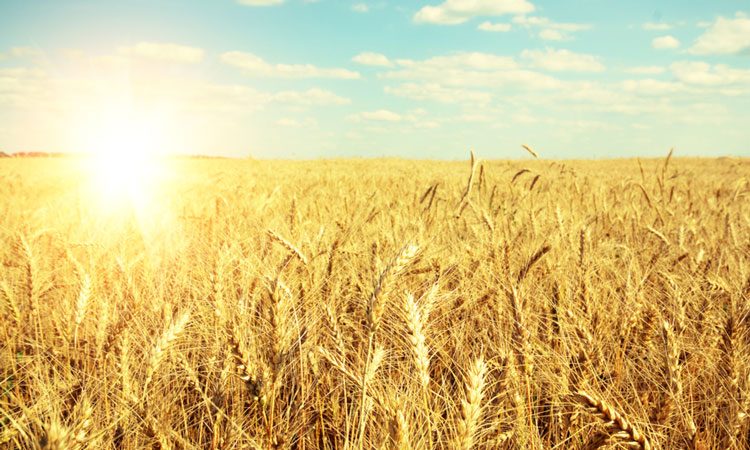 It has taken over 13 years and 73 research institutions in 20 countries to finally produce a comprehensive map of the wheat genome. This means that more nutritious and resilient wheat can be developed in order to withstand predicted climate change.
More than 94 per cent of the genome of the commonly cultivated Chinese Spring was detailed by the work, which was coordinated by the International Wheat Genome Sequencing Consortium (IWGSC). The researchers state that all wheat varieties will benefit from the results of this study.
"For me, as a functional genomics and genetics researcher, having a continuous and fully annotated sequence for each of the 21 wheat chromosomes is of paramount importance," said Dr Kostya Kanyuka, a Functional Genomics Scientist, with an interest in Biointeractions and Crop Protection.
"This will greatly speed up our efforts on identification of agriculturally important wheat genes, including those that would help to combat major fungal diseases. This will also be hugely and immediately beneficial for wheat breeders, accelerating development of new elite varieties," he added.
Dr Kanyuka, along with fellow researcher Dr Robert King, presented the research in the IWGSC, providing 'manual annotation and curation' of genes belonging to the Wall Associated Kinase (WAK) and Amino Acid Transporter (AAT) families. These are predominantly significant in wheat breeding and improvement.
In order to meet the world's continued demands due to increases in populations, wheat productivity needs to increase by 1.6 per cent a year. To preserve the environment, biodiversity, nutrient resources and water, more wheat needs to be produced from existing cultivated land, rather than using more land.
Wheat breeders can now use the information from this study to identify agronomic traits, such as grain quality, yield, tolerance to abiotic stress and resistance to fungal diseases. This way, wheat breeders could produce more resilient wheat varieties.
"The publication of the wheat reference genome is the culmination of the work of many individuals who came together under the banner of the IWGSC to do what was considered impossible," said Dr Kellye Eversole, IWGSC's Executive Director.
"The method of producing the reference sequence and the principles and policies of the consortium provide a model for sequencing large, complex plant genomes and reaffirms the importance of international collaborations for advancing food security," she added.
Wheat improvement is expected to increase rapidly over the next few decades, with similar benefits as when rice and maize sequences were identified.
The research was published in the journal Science.
Related organisations
Related people