Authorities launch probe after animal DNA found in meat-free meals
A newspaper investigation allegedly found traces of animal DNA in meat-free and vegan products in two of the UK's most popular supermarkets.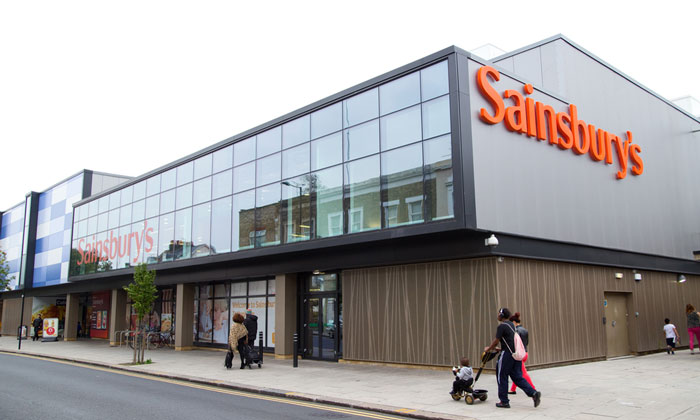 OWN BRAND: Sainsburys' is one of the supermarkets the newspaper investigated
The Food Standards Agency (FSA) has launched an inquiry after a British newspaper claimed to have discovered animal DNA in products from Sainsbury's and Tesco.
On Friday (June 8), the Daily Telegraph published a story claiming that in an investigation it had conducted, traces of pork had been found in Sainsbury's own-brand 'meat-free' meatballs and turkey in Tesco's "Wicked Kitchen" vegan macaroni ready meal.
According to the newspaper, the FSA launched its own probe in response to the allegation. However, as of 4pm on Monday June 11, no recall has been issued.
Ten products were sent by the Daily Telegraph to be tested in a German lab for eight types of meat. 
Sainsbury's product was labelled with the Vegetarian Society Approved trademark. Lynne Elliot, Chief Executive of the Vegetarian Society, said: "The Vegetarian Society runs a trademark scheme, the purpose of which is to help customers identify vegetarian and vegan products more easily.
"We have stringent criteria that any product must meet in order to display one of our trademarks. We check ingredients and suggest alternatives where necessary, check production processes including possible cross-contamination points, offer advice on best practise, and assess risk. We conduct site visits where needed but, for example, where a facility manufactures exclusively vegetarian products, this would usually be considered unnecessary.
"It is the producers' responsibility to ensure production processes are followed and to reduce as far as possible the chance of human error. In the unlikely event of a mistake happening, we are always happy to work with a producer to help minimise the chance of future occurrences.
"We have found that every company we have ever worked with wants to do their absolute best for their vegetarian or vegan customers and we are proud to work with such an extensive range of companies, big and small."