Leading food and drink businesses join "pioneering" plastics pact
The pact signatories are collectively responsible for over 80 per cent of the plastic packaging sold through UK supermarkets.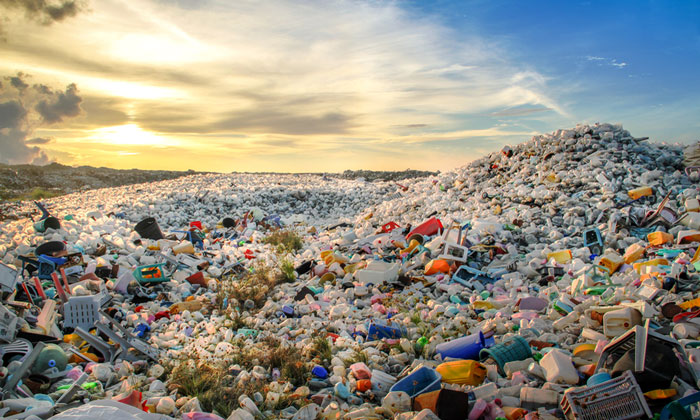 SCOURGE: 2018 has already seen a slew of promises to slash plastic waste
Pledges, pacts and promises seem to be coming thick and fast from every direction when it comes to plastics. Over the last few months there has been no end to high-profile businesses and various levels of government setting targets to clamp down on the weight of plastic their respective quarter churns out.
Today (April 26), 42 businesses, many in the food and drink sector, have followed this trend into a new pact created by the charity WRAP that commits them to a series of ambitious goals to tackle plastic waste.
Signatories of the UK Plastics Pact range from manufacturers, such as Coca-Cola, Pepsico and Birds Eye, to retail giants and industry associations. A list of some of the major organisations involved can be found below.
Collectively, they are responsible for over 80 per cent of the plastic packaging on products sold through UK supermarkets
WRAP has set a target of 2025 to meet a series of goals:
Eliminating unnecessary single-use plastic packaging through redesign, innovation or alternative (re-use) delivery models.
100 per cent of plastic packaging to be reusable, recyclable or compostable.
70 per cent of plastic packaging effectively recycled or composted.
30 per cent average recycled content across all plastic packaging.
According to the charity, the UK Plastics Pact is the first of its kind in the world. It expects the scheme will be replicated in other countries to form a powerful global movement for change as part of the Ellen MacArthur Foundation's New Plastics Economy initiative.
The Secretary of State for the Environment Michael Gove will be speaking at the launch event this evening (April 26) in London, which is being hosted by WRAP. Mr Gove will be joined by Dame Ellen MacArthur, Founder of the Ellen MacArthur Foundation, and WRAP CEO Marcus Gover, to officially unveil the Pact and start the journey to transforming the UK plastics system.
Mr Gove, said: "Our ambition to eliminate avoidable plastic waste will only be realised if government, businesses and the public work together. Industry action can prevent excess plastic reaching our supermarket shelves in the first place. 
"I am delighted to see so many businesses sign up to this pact and I hope others will soon follow suit."
WRAP CEO, Marcus Gover, said: "Together, we have a once-in-a-lifetime opportunity to rethink and reshape the future of plastic so that we retain its value, and curtail the damage plastic waste wreaks on our planet.
"This requires a wholescale transformation of the plastics system and can only be achieved by bringing together all links in the chain under a shared commitment to act. That is what makes the UK Plastics Pact unique. 
"It unites every body, business and organisation with a will to act on plastic pollution. We will never have a better time to act, and together we can."
Ellen MacArthur, founder of the Ellen MacArthur Foundation, added: "We are delighted to launch this pioneering national implementation initiative with WRAP in the UK.
"This bold new pact will bring together businesses, policymakers and the public to create a circular economy for plastics that tackles the causes of plastics waste and pollution, not just the symptoms.
"Focussing on innovation, better packaging design and end-of-use systems will not only generate long-term benefits for the environment, but is also a huge economic opportunity. We encourage others around the world to help drive this momentum towards finding global solutions to what is a global problem."
Who's on board?
Retailers
Manufacturers
Associations/Government

Aldi

Asda

Lidl

Ocado

Marks & Spencer

Sainsbury's

Tesco

Waitrose

Morrisons

Coca-Cola

Unilever

Nestlé

Pepsico

Highland Spring

Innocent

Arla

Danone

Birds Eye

Department for Environment, Food & Rural Affairs (Defra)

Scottish Government

Welsh Government

Food & Drink Federation

British Retail Consortium

British Plastics Federation

Soil Association

UK Hospitality

Sustainable Restaurant Association