2 Sisters plans to close three facilities but announces 1,000 new roles
Unite the Union has said it will 'press the case' for jobs and investment to save the sites after the announcement was made last week.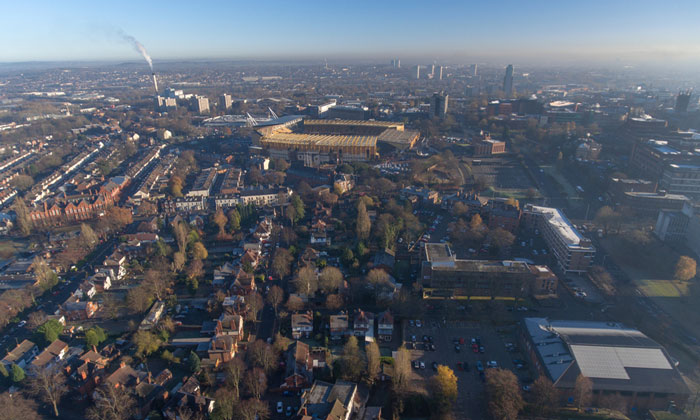 CHANGES: Wolverhampton, where one of the 2 Sisters sites is located
Nine hundred workers will be affected by the 2 Sisters Food Group's plans to close three factories across Britain. But the chicken supplier, which made headlines last September following a Guardian-ITV undercover report, has simultaneously announced it plans to create 1000 more jobs.
It has said that it intends to close factories in Smethwick, Wolverhampton and Cambuslang. In the latter, a 55-year-old plant, 450 jobs are reportedly on the line.
A spokesman for 2 Sisters told the BBC: "We are consulting with colleagues about a proposal to close our poultry processing site at Cambuslang.
"The loss-making facility at Westburn Farm Road is 55 years old and has significant challenges to meet the latest standards we require.
"We do not take this decision lightly and fully understand the impact if this proposal goes ahead.
"We will offer affected colleagues the opportunity to take up roles at our other sites in Scotland, which we will convert from agency to permanent roles. In addition, we will also seek redeployment of colleagues to our other sites offering roles to anyone willing to travel or relocate to another factory.
"We are committed to our operations in Scotland and will work hard to ensure all possible options for colleagues are fully explored before any final decisions are made."
Unite the Union has said it will fight the closures. National Officer for Food Joe Clarke said: "These plans have caused a lot of uncertainty and dismay for the workers involved. Unite will be doing everything it can to support our members and secure their futures following this announcement. 
"These plans will impact on communities and employment opportunities in Scotland and the West Midlands. Over the coming days and weeks, Unite will be pressing the case for jobs and investment to save the three sites from closure. 
"It may not be a viable option for workers at the Cambuslang site to be redeployed because of the distances involved to the other sites run by the company in Scotland, while workers in the West Midlands who keep their job face disruption and uncertainty. 
"Workers who have stuck with the company through thick and thin and worked hard to make it a success will inevitably feel a sense of betrayal. The 2 Sisters Food Group needs to engage in the consultation constructively and be willing to listen to alternatives to site closures." 
Work at a 2 Sisters Group in West Bromwich was suspended temporarily in October after an undercover investigation by The Guardian and ITV revealed questionable food safety practices.