Study gives rare glimpse into supermarket's sustainability scheme
In one of the first analyses of a company-led sustainability programme in the food and agriculture space, Stanford researchers found a major grocery chain fostered increased adoption of environmental practices at the farm level.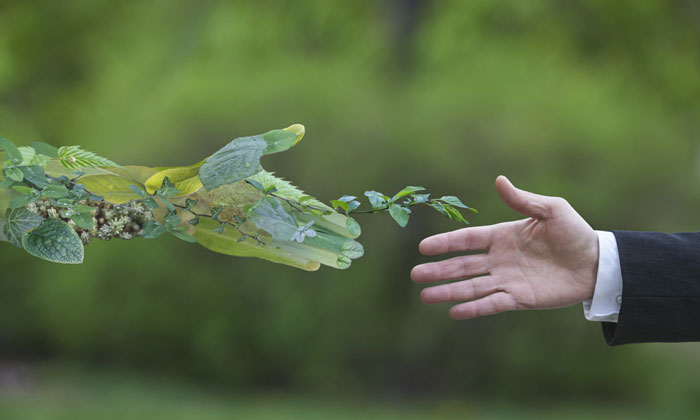 RARE OPPORTUNITY: Woolworths agreed to grant the researchers total academic freedom and publish the results
Researchers at Stanford University have shown a major food retailer's sustainability drive is seeing results.
Studying the agricultural supply chain of Woolworths Holding Ltd. (Woolworths), one of the five largest supermarket chains in South Africa, they found that its Farming for the Future programme drove increased adoption of environmental practices at the farm level.
"If indeed these company-led policies are effective and able to transform their entire supply chains, then they can potentially transform land-use practices worldwide and have a very positive impact on the environment," said study co-author Eric Lambin, the George and Setsuko Ishiyama Provostial Professor in the School of Earth, Energy & Environmental Sciences (Stanford Earth). "Having this kind of evaluation done by independent researchers increases the confidence of the public in these private programs."
Agriculture is one of the largest global environmental polluters, driving deforestation and contributing an estimated 30 per cent of total greenhouse gas emissions.
The researchers said that the biggest challenge the faced in evaluating the effects of food store sustainability programmes has been gaining access to stores' private data. For this reason, they focused on certifications led by nongovernmental organisations and multi-stakeholder standards that offer open access to their data, such as FairTrade and the Rainforest Alliance.
"The real question here is, 'Will companies' sustainability efforts slow if they don't have an NGO checking in on them? Will they be actually driving change or is it just greenwashing?'" said lead author Tannis Thorlakson, a doctoral student in Stanford Earth's Emmett Interdisciplinary Program in Environment and Resources (E-IPER).
Several US-based food retailers with company-led sustainability programmes refused to grant Thorlakson access to their data. Eventually, the high-end South African grocery and clothing chain Woolworths gave access.
"It's really hard to evaluate a company's sustainability programme because you need to know exactly who their suppliers are and how the programme works," Thorlakson said. "Woolworths provided a unique opportunity because they agreed to total academic freedom to evaluate their programme and publish results."
The researchers found that Woolworths' large-scale fruit, vegetable and flower growers use more environmental management practices when compared both over time and with a random sample of farms certified by the food industry's global environmental standard for farm management, known as GLOBALG.A.P., the world's most widely implemented farm certification programme, GLOBALG.A.P. enforces definitive environmental rules for farmers and performs annual third-party audits of production.
Related topics
Related organisations
Related people