Expected sharp fall in Southern African maize production raises food security concerns
Southern Africa's maize harvest is expected to shrink this year, a situation that could trigger food price increases, FAO has warned…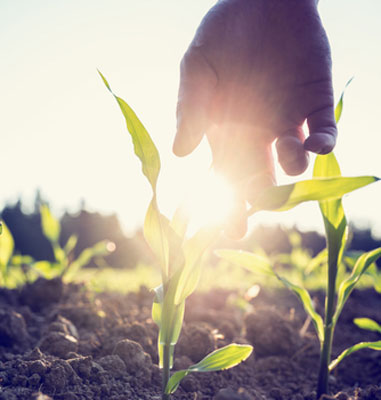 Southern Africa's maize harvest is expected to shrink this year by some 26% compared with 2014's bumper crop, a situation that could trigger food price increases and adversely affect recent food security gains, the Food and Agriculture Organisation of the United Nations (FAO) has warned.
For 2015, the early production forecast for maize stands at about 21.1 million tonnes, some 15% lower than the average for the last five years, FAO noted.
The fall is mostly due to the impact of erratic weather conditions, including the late start of seasonal rains in November/December, followed by heavy rains that caused flooding in parts of some countries, and then a long dry spell in the southern areas of the subregion during February and early March.
"Last year, the subregion saw a bumper harvest, which has made this year's harvest prospects look even weaker so we have to be cautious until governments, often with the support of FAO, have completed all the assessments in the coming days. FAO is closely monitoring the situation on the ground," said David Phiri, FAO's Subregional Coordinator for Southern Africa.
Malawi and Zambia, the second and third biggest maize producers in the subregion, are also expected to register smaller harvests compared with the 2014 bumper crop. Lower maize harvests are also anticipated in Botswana, Lesotho, Madagascar, Mozambique, Namibia, Swaziland and Zimbabwe.
The poor outlook is already having some impact on cereal markets. South Africa recorded significant price increases in February – although the rise eased in March following improved rains.
These price increases are expected to mostly affect those countries that rely more on maize imports such as Namibia where relatively high price increases were already recorded in February.
Carry-over stocks from 2014's bumper maize crop will partly offset the impact of the 2015 harvest
In most countries, maize prices have remained below the same period last year due to the current ample supplies, which could, however, rapidly dwindle.
"The carry-over stocks from 2014's bumper maize crop is expected to partly offset the impact of lower domestic production and somewhat contribute to stabilising national supplies in some countries," said Phiri.
The poor outlook for 2015 is expected to result in increased imports in Southern Africa with forecasts for aggregate maize imports in the 2015/16 marketing year (May/April) indicating an increase to about 1.8 million tonnes, approximately double the low level of 2014/15 and one third above the average.
In Zimbabwe, large volumes of maize imports are forecast, and larger import volumes than 2014 are also forecast in the deficit-producing countries of Botswana, Lesotho, Namibia and Swaziland. Given the contraction in South African export availabilities, alternative export supplies may be needed.
The bountiful 2014 maize harvest improved food security conditions in the subregion
The expected decline in 2015 maize production follows a favourable year in 2014 when ample supplies and low prices contributed to improved food security conditions that resulted in a significant decline of people in need of food assistance in the subregion, with Zimbabwe, for instance, recording a 75 percent decrease.
"With the expected fall in maize production in the subregion, and the resulting price hikes, the improved food security situation may be reversed in 2015/2016, especially if no timely interventions are made. Close monitoring is critical to trigger early action to reduce any negative effects on people's food security and livelihoods. This is at the core of FAO's efforts to build more resilient livelihoods," said Dominique Burgeon, FAO's Resilience Coordinator.