Tobacco farmers are turning their hands to stevia
One of the world's biggest producers of the sugar alternative stevia has launched a programme encouraging former tobacco farmers to try something new.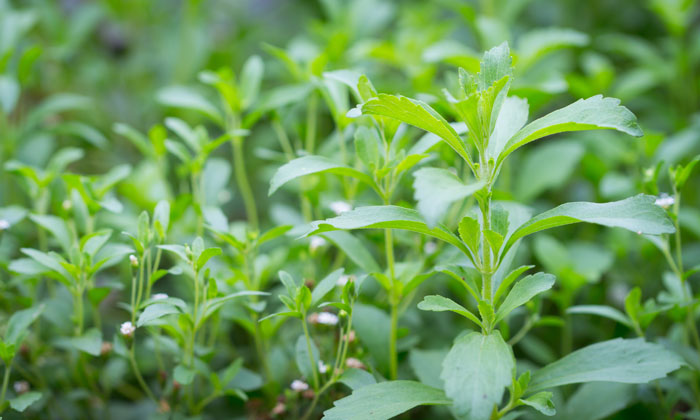 Stevia grows in warmer climates and struggles when the temperature dips
PureCircle, a Malaysia-based stevia producer, has launched a new farming scheme in the United States.
The programme is aimed at providing economic opportunities for tobacco farmers looking for a sustainable crop to cultivate.
This autumn, PureCircle partnered with North Carolina to plant and harvest StarLeaf™ stevia in small trial plots.
PureCircle has said it intends to increase commercial production of StarLeaf™ for the next planting season.
The project in North Carolina is part of PureCircle's global program to scale up StarLeaf™ production, while also providing a domestically grown natural sugar alternative to the North American market.
The trials this fall confirmed it grows well in soil and climate conditions that were conducive to growing tobacco.  With the declining demand for tobacco, stevia cultivation offers farmers in North Carolina the opportunity to increase returns and productivity of their acreage.
The percentage of beverage and food products launched containing the sugar substitute increased by 13 per cent in Q2 2017 compared to Q2 2016.
James Foxton, Vice President of Agricultural Operations at PureCircle, said: "We are proud to introduce stevia as a crop in North Carolina.  This program will boost the economic prospects of agriculture in that state by providing a viable alternative to tobacco.
"We look forward to working together with farmers in expanding stevia production and establishing a North American stevia supply chain for PureCircle."
Given the growing global concerns about obesity and diabetes, beverage and food companies are working responsibly to reduce sugar and calories in their products, responding to both consumers and health and wellness advocates.
 Sweeteners from the stevia plant offer sugar-like taste and are becoming an increasingly important tool for these companies.
Like sugar, stevia sweeteners are from plants. But unlike sugar, they enable low-calorie and zero-calorie formulations of beverages and foods.
Its leaf extract is a natural-based, zero calorie, high-intensity sweetener, used by global food and beverage companies as a great-tasting zero-calorie alternative to sugar and artificial sweeteners.