Campbell Soup buys snack manufacturer to create a $4.7bn empire
The landscape of America's snack market has changed with the manufacturer of Lays selling their line of products to Campbell Soup.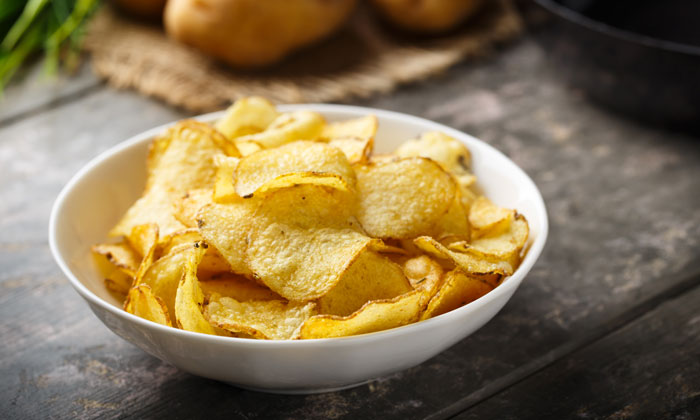 CHIPS IN: Campbell Soup have carved a portion of the lucrative American snack market
Campbell Soup Company announced yesterday it will acquire salty snack maker Snyder's-Lance for $50 per share.
Campbell's purchase means that the company will now have a snack portfolio worth approximately USD$4.7 billion.
It will add household brands like KETTLE chips and Snyder's of Hanover to its portfolio, increasing its foothold in the $89 billion American snack market.
Denise Morrison, Campbell's President and Chief Executive Officer, said: "The acquisition of Snyder's-Lance will accelerate Campbell's strategy and is in line with our purpose, 'real food that matters for life's moments.'
"It will provide our consumers with an even greater variety of better-for-you snacks. The combination of Snyder's-Lance brands with Pepperidge Farm, Arnott's and Kelsen will create a diversified snacking leader, drive sales growth and create value for shareholders.
"This acquisition will dramatically transform Campbell, shifting our centre of gravity and further diversifying our portfolio into the faster-growing snacking category. We look forward to welcoming Snyder's-Lance's employees and their trusted family of leading brands to our company."
Campbell's baked snacks product portfolio generated approximately $2.5 billion in net sales in fiscal 2017. With the addition of Snyder's-Lance's complementary portfolio, snacking would represent approximately 46 per cent of Campbell's annual net sales (previously 31 per cent) on a pro forma basis. Campbell's soup portfolio, including the recent acquisition of Pacific Foods, would represent approximately 27 per cent of the company's annual net sales.
Brian J. Driscoll, President and Chief Executive Officer of Snyder's-Lance, said: "Following a thorough review process of strategic options, we believe this transaction maximises value for our shareholders through an immediate and certain cash premium.
"The transaction also unlocks the value of our portfolio, reflecting the progress we have made planning and executing our transformation. We are excited to join Campbell and to continue to provide great products to our consumers with an uncompromising focus on ingredients, quality and taste."
Snyder's-Lance will become part of Campbell's Global Biscuits and Snacks division, which includes the company's Pepperidge Farm, Arnott's and Kelsen businesses, and the simple meals and shelf-stable beverages business in Australia, Asia Pacific and Latin America. The division is led by Luca Mignini, President.
The division will combine Snyder's-Lance's portfolio with Campbell's snacking brands including Goldfish crackers, Tim Tam biscuits, Milano cookies and Kjeldsens butter cookies.
Mignini said: "Campbell's expertise in brand-building, R&D, and supply chain and operations, coupled with Snyder's-Lance's well-known portfolio, distribution system and history of strong sales growth, will allow us to create a differentiated, branded snacking business with greater scale. The combined portfolio will be even more relevant to consumers who are increasingly seeking better-for-you snacks."