Japanese drinks giant to team up with Pepsi on Thai venture
American PepsiCo Inc, Thailand's market leader, has joined with Japan's Suntory Food and Beverage to target a growing market.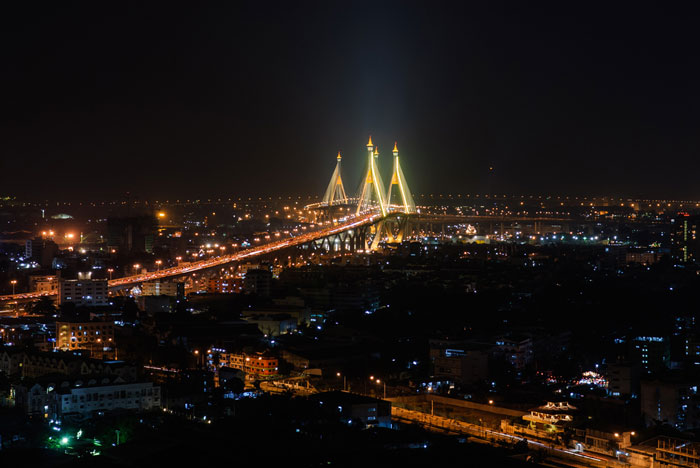 EMERGING MARKET: Thailand's GDP is on the rise.
Suntory will become a 51 per cent shareholder in a new partnership with PepsiCo, it has been announced.
The alliance will see PepsiCo's Thailand beverage business, operated through the company International Refreshment, change its name to Suntory PepsiCo Beverage.
PepsiCo will hold on to 49 per cent of the shares with the management of both companies playing key roles in the venture which will serve as the bottler for both companies in Thailand.
Suntory and PepsiCo have an established record of working together in other markets, including the United States, Japan, Vietnam and New Zealand.  
Shekhar Mundlay, CEO, Beverage Division, Suntory Beverage & Food Asia said: "Suntory views Southeast Asia as a strategic priority, which we anticipate will continue to have high growth due to rapid urbanisation and a younger population relative to other regions.
"Within this region, Thailand stands out as a high-potential, dynamic market. PepsiCo has already established a solid foundation with its portfolio of iconic brands, excellent manufacturing and distribution system, not to mention world-class workforce. We look forward to Suntory PepsiCo Beverage (Thailand) Co., Ltd. building on this foundation to grow the business in Thailand even further through an expanded product portfolio."
Suntory has accelerated its global strategy and expanded its beverage and food business in Asia Pacific following the establishment of its regional headquarters in Singapore. Expansion into the beverage business in Thailand is a key part of Suntory's long-range plans. Suntory is also the owner of BRAND'S in Thailand, which is one of the largest health supplements manufacturers and marketers locally and in the region. Additionally, Suntory has a portfolio of beverage brands including Lucozade, Ribena, CC Lemon, TEA+, MYTEA, GoodMood and MYCAFE.
Adel Garas, President, PepsiCo Asia Pacific Region, said: "Thailand is a critical and strategic market for PepsiCo in the Asia Pacific region. We have a long history in the country, going back to when Thai consumers got their first taste of Pepsi in 1952. To remain competitive and position ourselves to continue to deliver sustainable, profitable, long-term growth, we must always ensure we have the right business model to meet the needs in a given market. We believe the joint venture with Suntory provides us with a strong partner and platform for continued growth in Thailand."
In the last five years PepsiCo has invested hundreds of millions of dollars in Thailand through its beverages and foods businesses, including two beverages and two foods manufacturing plants.
PepsiCo invested in its first beverage plant in Thailand, located in Amata City Industrial Estate of Rayong Province in 2012. In 2016, it opened a second beverage plant in Thailand, located in Nong Khae Industrial Estate, Saraburi Province, with an aim to strengthen its growing beverage business in Thailand and support long-term portfolio expansion and diversification, doubling capacity of its first plant.
Related topics
Related regions