Raw meat sellers in San Francisco must now give details of antibiotics used
In a bid to cut down on antibiotic resistance, the San Francisco Board of Supervisors has passed a law making it obligatory for certain meat sellers to report the use of antibiotics in their products.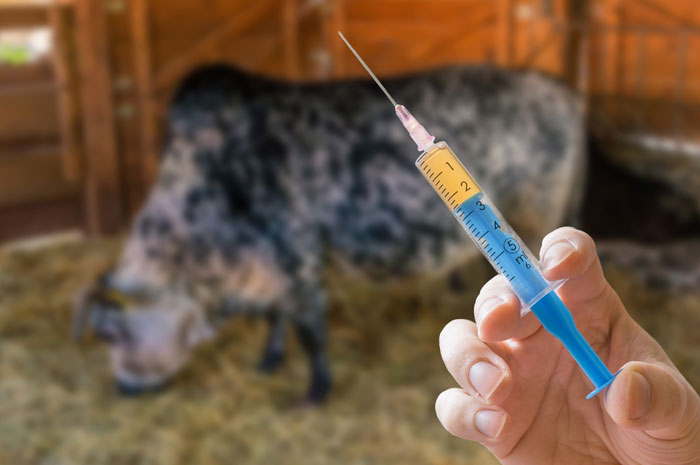 The legislation, Ordinance No. 170763, means that on April 15, and each year following, meat and poultry grocers will have to report to the city authority with a form detailing: what antibiotics were used and why, the percentage of animal treated, the total volume of antibiotic administered, and whether there was third-party certification.
If the grocer fails in this new duty, a letter will be written and 30 days given for response. The city authority may then impose a fine, with each day counting for a further violation.
The legislation has been brought into place to counter growing antibiotic resistance among farm animals. In the explanatory section of the document, it reads: "The overuse of antibiotics, also known as antimicrobial drugs, in human medicine and in meat and poultry production poses a pressing environmental and public health threat by allowing antibiotic-resistant bacteria to multiply and spread In 2013, the Centers for Disease Prevention and Control ("CDC") identified antibiotic resistance as one of the top five health threats facing the country
in the near future.
"There is no federal program (sic) in the United States to collect comprehensive and representative data on antibiotic use in livestock or poultry, nor any federal regulatory proposal to do so. The only information available is sales data that does not break down use by species or medical reason for use.
"San Francisco can play a pivotal role in addressing the inappropriate use of antibiotics in meat production by increasing transparency of antibiotic use practices by collecting, analyzing (sic). and explaining the myriad polices on antibiotic use for raising livestock and poultry and the implications of different levels of antibiotic use for environmental health. antibiotic resistance and public health."
The news has been met with some degree of animosity among meat and poultry stakeholders when it was announced earlier this week.
The North American Meat Institute (NAMI) called the legislation "a recipe for disaster."
A NIAMI spokesman said: "The significant costs associated with the segregation and record keeping for meat and poultry products to be sold in San Francisco will increase the cost of meat and poultry for consumers there and reduce options available. Meanwhile, there is no evidence that the program will have a meaningful public health benefit.
"Antibiotic resistance is a major concern that should be addressed, and the FDA has implemented significant changes regarding how antibiotics are used and regulated for animals in the United States. FDA's new policy eliminates the use of medically important antibiotics for promoting growth in animals and requires all remaining uses to be accomplished under the supervision of a veterinarian. This new policy helps ensure medically-important antibiotics are used in food animals only to fight disease under the supervision of a licensed veterinarian."