Savvier consumers to drive food safety testing market to $20bn in eight years
Already worth more than $10 billion, consumer and government forces will push the food safety testing market up by 7.28 per cent every year.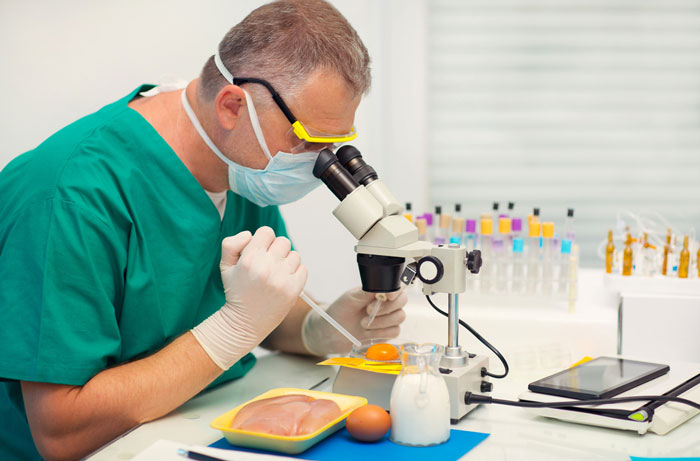 PUT TO THE TEST: Food safety testing is a rapidly growing market.
The global food safety testing market is set to balloon to nearly twice its current size by 2025.
A report published by marketing research firm Coherent Market Insights projected that the industry would reach nearly $19.92 billion over the next eight years. In 2016, the market measured $10.66 billion. This means it is set to climb by 87 per cent world wide.
Growth is being stimulated, according to the company, by better farming and manufacturing practices, hazard analysis and critical control.
The pressure to implement these practices is coming from a savvier consumer market, growing more aware of food safety. Tighter government regulations and increasing trade activities also turn up the pressure on producers to spend more on food safety measures.
There are on the other hand, factors that are holding back the growth of food safety testing. Confusingly, consumer ignorance is being held partially responsible for hindering its progress. Where they might be more conscious of food safety, they apparently lack awareness of various food borne diseases.
According to Coherent Market Insights, North America dominated the global food safety testing market and was worth US$ 3.86 Billion in 2016. The region is projected to witness a CAGR of 7.28 per cent during the forecast period. U.S. was the major revenue generator in the food safety testing market in North America in 2016 and is expected to maintain its dominance in the near future. This is due to the presence of strict government regulations imposed on food and beverage products.
Further, continuous monitoring by the Food and Drug Administration (FDA) on domestic and imported food to avoid potential risk of food borne diseases has further strengthened the growth of this market in the U.S. The demand for the same in Canada is expected to surge in the future on account of rising initiatives by the regulating bodies due to increasing E Coli related issues in the country.
Asia Pacific is the fastest growing market for food safety testing. Rapid penetration of various companies operating in the field of food and beverages coupled with rising awareness among the consumers regarding food safety in this region is expected to stimulate the growth of the food safety testing market in this region.
Emerging economies such as China, India, and Japan are potential markets for food safety testing. Rising demand for processed food items which is backed by the change in the lifestyle of the consumers in terms of feeding habits is expected to fuel the growth of this market in the future.