Study unearths green benefits of letting weeds grow in olive groves
Considered a hindrance by many farmers, weeds could be a key weapon in the battle against climate change.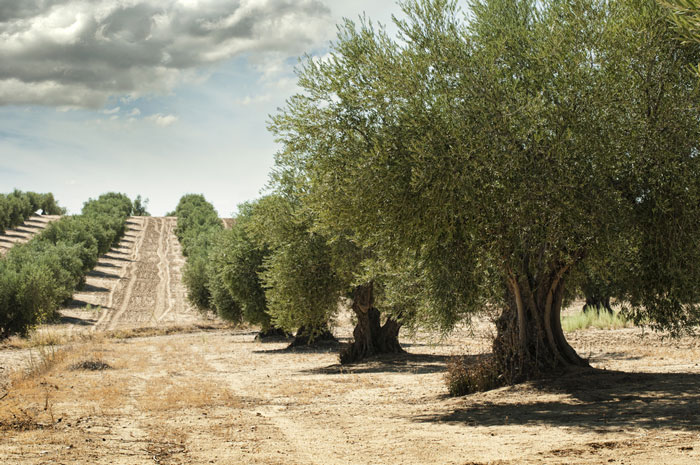 DOWN THE SINK: Weeds turn olive groves into CO2 sinks
Letting weeds grow about olive groves could create a carbon dioxide (CO2) sink – cutting down on one of the principal gasses behind the greenhouse effect.
Scientists at the University of Granada studied the benefits of maintaining vegetatio, or weed cover, in olive grove soil. They published the results of a year's work on a Spanish olive grove in the journal Agriculture, Ecosystems and Environment.
Two different treatments were applied in the grove – in one area weed cover was maintained and in another eliminated with herbicides. The results showed weed cover significantly increased CO2 fixation, especially during growing periods. In March, when weeds reached their maximum size, the monthly net fixation was three times higher with weed coverage than without it.
When the weeds were cut in April, leaving the weed residue on the soil, the CO2 emissions grew from the increase in soil respiration. Despite these major CO2 emissions in the spring, annual net CO2 uptake, also known as net ecosystem exchange (NEE), was two times higher in the weed cover treatment (1.40 ton C/ha/y) than in the weed-free treatment (0.7 ton C/ha/y).
In the long run, this higher CO2 fixation translates into an increase in soil organic carbon levels and a reduction in CO2 emissions in the atmosphere.
Olive trees are one of the most widespread crops in the Mediterranean and specifically in Spain, where they occupy an area of 2.6Mha. In Andalusia, this crops is especially relevant as it not only represents 60% of the total Spanish olive cultivation (1.5 Mha), but also has important economic, social and environmental benefits.
Currently, olive crops are facing several environmental problems because of, among other factors, conventional agricultural practices such as intense tillage, weed cover elimination and the use of chemical pesticides and fertilisers.
These practices have caused large losses in soil organic carbon (SOC) and reduced the ecosystem´s capacity to act as a CO2 sink.