Get ready for new food hygiene legislation, UK businesses warned
The NFU Mutual Food Hygiene Ratings Report, published today, reveals that 44% of people would turn away from even their favourite places to eat and try somewhere else instead, if a food hygiene rating of less than four out of five was on display.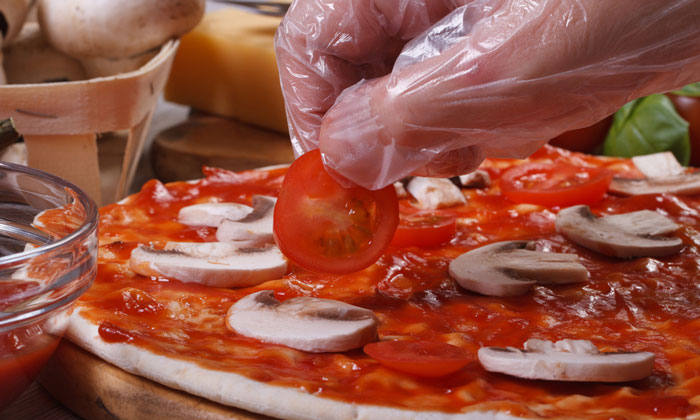 Research assesses the potential impact of legislation to display food hygiene ratings
44% of customers would turn away at the door if faced with a rating of 3 out of 5 or less
Over 43,000 catering and hospitality businesses in England could be affected
Almost half (44%) of customers could physically turn away from the front doors of more than 43,000 restaurants, takeaways, cafés and pubs when food businesses in England are legally required to display their food hygiene ratings, according to research by commercial insurer NFU Mutual.
Commenting on the report, Darren Seward, Hospitality Sector Specialist at NFU Mutual, said: "Our report shows that when it comes to food safety customers have naturally high standards and that a 'good' score can no longer be seen as an aspiration but a minimum benchmark. 
"It's fantastic to see that over 82% of all hospitality-sector food outlets in England have a rating of good or very good and the industry as a whole is taking real pride in food hygiene, but imminent compulsory displays are destined to be a game changer for those businesses struggling to reach the top grades. In advance of legislation changes all business owners should prioritise their food hygiene plans and processes, acting now to ensure that they have considered all hygiene and paperwork aspects rated by their local authority including cleanliness, structure and confidence in management, to ensure a continued rating of 4 or 5 for the day an inspector calls. Our free Food Hygiene Ratings Report also contains advice to help businesses achieve a good rating."
The report, which assesses consumer attitudes, public support for new legislation and its potential impact, shows that in total over 65,000 – almost one in seven – relevant businesses across England, Wales and Northern Ireland have a food hygiene rating of three (generally satisfactory) or below – with over 43,000 of these being catering and hospitality businesses in England. Over 82% of all English catering and hospitality businesses have a hygiene rating of 4 (good) or 5 (very good). A different scheme is used in Scotland.
Wales and Northern Ireland have already subscribed to mandatory display of food hygiene ratings schemes, with new legislation set to come into force in England by 2019, and a comparable Scottish scheme likely to follow suit. Mandatory display means any outlet that serves or sells food must display its score in a prominent place such as the front door or window.
Running in Wales since 2013, the mandatory ratings display scheme has been hailed by its Deputy Health Minister as a big success story, helping to drive up industry standards – so much so that the number of businesses with the highest rating of 5, 'very good', has risen to 60.8% in November 2016 from 45% prior to the legislation coming into force.
The NFU Mutual report found that a law for compulsory display of rating stickers in England and Scotland has gained the support of consumers, with 88% in favour and 66% strongly so.
Related organisations
Related regions