UK Food and Drink Federation respond to Queen's Speech
Responding to the Queen's Speech, FDF Director General Ian Wright CBE said: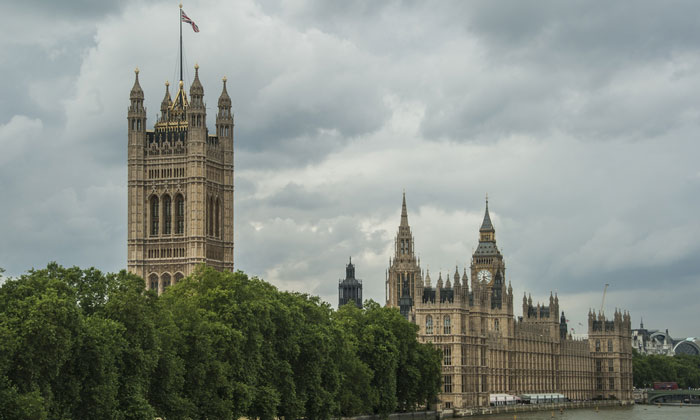 "Today's Queen's Speech lays bare the sheer scale of the challenge facing the Government and Parliament.  As we seek to negotiate a new relationship with the EU within just 22 months, securing the right outcome for our food and drink industry is critical to both national security and to the prosperity of our economy.  We are committed to this outcome.
"We are ready to seize new opportunities, but our trading and regulatory ties with the EU are deeply interwoven and must be dismantled with care.  We cannot afford any 'cliff edge' scenario.
"We need certainty that the current legislative framework that underpins our sector's success – and food safety – will be embedded in UK law by April 2019.  At the same time, we need to start designing interim or transitional arrangements that will apply from April 2019 until any new framework applies.
"The bills announced today will require meaningful scrutiny in Parliament and continuing consultation with business.  It is imperative that parliamentarians remain focused on securing the right outcomes and do not get side-tracked.
"As these bills progress, FDF will continue to be staunch advocates for UK food and drink manufacturing.  We are ready to work with politicians across all parties to get the best Brexit deal.  Only then will we secure the vibrant and diverse food industry that UK consumers expect and deserve.
"We are looking for four key outcomes – access to our valued EU workforce, a stable regulatory regime, zero-tariff and frictionless trade across borders and recognition of Ireland's special circumstances.  Food and drink is central to the negotiations and must not be pushed aside. An industrial strategy sector deal for food and drink and focused export support will allow us to maximise our industry's growth potential and boost productivity levels.
"These are unprecedented challenges and we cannot afford to get it wrong."
Agriculture Bill
We are committed customers of UK farmers, purchasing the majority of the country's agricultural output, and will work closely with our friends in the NFU on the UK's future food and agriculture policy. The UK's 6,800 food and drink manufacturers must have access to adequate supplies of raw materials that are safe, of high quality and competitively priced. We are committed to reducing our own environmental impacts and to working with others to increase resource efficiency and help protect natural capital across the whole food supply chain. We believe that sustainable and globally competitive food production, which looks at the supply chain as a whole, should be the key objective to replace the EU's Common Agricultural Policy (CAP).
Customs Bill
Maintaining frictionless movements of goods between the UK and EU will be essential for our industry. 70% of food and non-alcoholic drink exports and imports are with the EU. Getting the details right via the Customs Bill will be critical to ensure that this remains the case. Food and drink must not face additional delays at border or burdensome checks. This will be vital to ensure both the competitiveness of the UK's wider agri-food and drink supply chain which supports 4 million jobs and to avoid potential impacts on the cost and availability of food and drink enjoyed by UK consumers.
Fisheries Bill
The UK's fish processors are the key economic players in the seafood industry and provide UK consumers with affordable, safe and healthy food. Any new fisheries policy must ensure continued access to the supplies we need at competitive prices, whether domestically caught or imported.  Given the transboundary nature of many of the challenges facing the industry, not least the management of shared stocks, continued collaboration and engagement with the EU will take on an even greater level of importance.
Immigration Bill
We understand that controlled immigration is crucial to healthy communities. However, business must be able to attract the brightest and best global talent. We hope Government's forthcoming proposal on the future of EU citizens here will be well received by the EU27. We value greatly the contribution of the 117,000 EU citizens already working in food and drink manufacturing, and urge the right to remain. As an industry, we face a looming skills gap and need access to skills and talent while we continue to boost home-grown talent.
Repeal Bill
Maintaining consumer confidence in the safety and authenticity of UK food and drink is paramount and the Repeal Bill must provide certainty for our 6800 businesses. We must protect the UK's reputation for high quality products, while where possible, boosting the competitiveness of our sector. It will be vital to minimise regulatory fragmentation across the nations of the UK, and to ensure Government has the right mechanisms to ensure mutual recognition for seamless trade. Any proposed changes to food and drink regulation as between the UK and EU – and across the devolved administrations of the UK – should be subject to detailed consultation with industry and we offer our expertise for the task ahead.
Trade Bill
As the largest market for exports and vital imports, we need to secure a special deal with the Republic of Ireland, a bold and ambitious Free Trade Agreement with the EU, and continued frictionless trade across borders. Until a trade deal has been agreed, ratified and enters into force, we will need transitional arrangements to ensure businesses have continued access to vital imported ingredients and export markets. Ireland is of particular concern to us as there is a complete co-dependency in food and drink production between the UK and Republic of Ireland. We urge the Government to find a practical solution which avoids the introduction of any kind of 'hard' border that would damage both economies.
UK food and drink manufacturers export more than £20bn of goods a year but just one in five manufacturers currently sell overseas. To help prepare the UK agri-food and drink supply chain to take advantage of new opportunities created as we leave the EU, Government should look to Bord Bia (the Irish Food Board) as inspiration in creating a specialist export organisation to help turbocharge sales of UK food and drink globally and fulfil the industry's export potential.
Related topics
Related organisations
Related regions