Receive recognition from your colleagues at the the International Food Contest
International Food Contest in Denmark is one of the few international exhibitions to present dairy products that are exclusively judged by industry professionals who objectively assess cheese, butter and consumable milk products.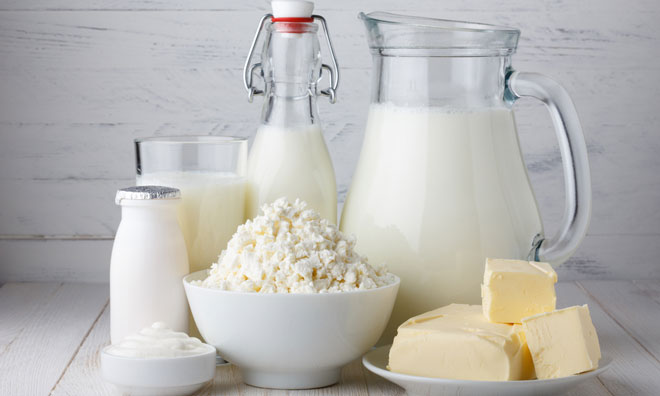 This lays the groundwork for high level discussions and exchanges of experiences, which foster continuing professional development within the industry.
This year, the International Food Contest (IFC) takes place in Denmark on 3 – 5 October.
Here, Northern Europe's largest exhibition of dairy products presents more than 1,500 products from a wide range of countries. The exhibition of cheese, butter and consumable products is probably one of the biggest of its kind worldwide when it comes to an objective and professional appraisal of the products on display, which are divided into 40 different product categories. A comprehensive grading scale is used to score the products, which is done by judging panels comprised of 150 skilled professionals from the dairy industry. Dairies from various participating countries will be making employees available to join the judging panels, each of which will consist of five judges evaluating a different category.
"For the judges, IFC presents an opportunity to sharpen their senses and knowledge of the subject. Discussions will take place between competing dairies as the judging progresses, which is really good for the industry," says Søren Jensen, who is the Chairman of IFC – as well as the Vice President for Arla Foods.
The judges will not base their scores on their own subjective taste; instead, they will focus exclusively on the extent to which the product meets objective criteria with regard to consistency, taste, eyes in the cheese, appearance, aroma and various other parameters.
"We look exclusively at the workmanship and level of professionalism underpinning the specific product," says the Chairman, who expects the same high level of subject knowledge among the 20,000 guests set to visit the exhibition this year, many of whom will be industry professionals. All product exhibits will include tasters, which can be compared against the given criteria.
"This provides a good basis for a professional discussion and many dairies use the exhibition to give their employees a day of further training, which is also an option for international dairies, since everything is presented in English," explains Søren Jensen. He therefore encourages dairies to participate in IFC, either as guests or by submitting products for judging.
"Visitors can learn a lot about Scandinavian dairy traditions and standards," concludes Søren Jensen.
Facts
International Food Contest takes place at MCH Messecenter Herning in Denmark on 3 – 5 October.
Dairy products are at the heart of the exhibition, which has been strengthened to include an additional six food categories: meat, poultry, beer, fruits and vegetables, fish and wine.
Products can be submitted for judging after registration until the end of August.             
This year's exhibition takes place at the hi Technology & Industry Expo – and at the FoodTech expo in 2018. Over 20,000 guests are expected in 2017.
Find out more at www.foodcontest.dk
Related topics
Related regions