New Turkish and Colombian members extend IADSA's global reach
IADSA, the international organisation for the food/dietary supplements sector, has expanded its representation with the addition of two new member associations from Turkey and Colombia.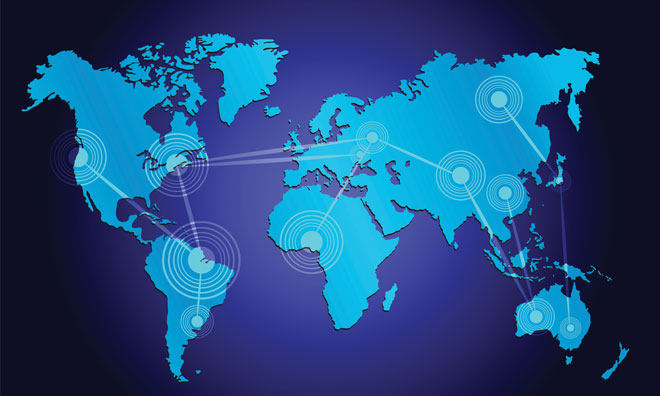 Joining IADSA are the Turkish nutrition trade body GTBD, which is based in Ankara, and the Colombian organisation ANDI located in Bogota.
With the affiliation of Colombia and Turkey, the total number of IADSA member associations has increased to 42, drawn from 32 countries on six continents.
Webinar: eBook: Thermo Fisher Scientific Food Integrity Collection 2017
Over the course of the year Thermo Fisher Scientific have provided expert comment on a whole swathe of issues including food fraud, origin testing and labelling regulations. This collection also provides access to Thermo Fisher's Food Authenticity webinar series for 2017, where experts delve into olive oil characterisation, gelatin speciation, honey and chromatography, and more.
IADSA (International Alliance of Dietary/Food Supplement Associations) brings together national associations and businesses from all over the world. In Turkey, IADSA has been advising the country's government on the establishment of a new regulatory framework for food supplement products.
During this process, GTBD (Gıda Takviyesi ve Beslenme Derneği) was created to act as an umbrella organisation for leading Turkish supplement and ingredient companies. The new body has enabled the Turkish sector, alongside IADSA, to collaborate more closely and constructively with the government to ensure a smooth transition from the system previously in place.
ANDI (Asociación Nacional de Empresarios de Colombia) represents businesses operating across Colombia. Its expertise and influence encompass a range of industries important to the Colombian economy, including food supplements.
Bernd Haber, Vice Chair of IADSA, commented:
"We're delighted to welcome ANDI and GTBD as new members of IADSA. It's an exciting time for the supplements sectors in Colombia and Turkey. But in addition to the opportunities that exist, there are also regulatory challenges. IADSA will continue to work co-operatively with regulators and other decision-makers all over the world to find solutions to the challenges both governments and companies are facing."
Samet Serttaş, Chairman of GTBD, said:
"The global supplements sector is stronger when it works cooperatively towards common aims. IADSA brings companies and organisations together in a constructive and positive way, encouraging collaboration with governments and their scientific advisers. Its expertise is valued highly in Turkey. GTBD is excited to have joined IADSA and we look forward to working closely with the other member associations in the future."