Health Ingredients Month: What did we learn?
New Food's Health Ingredients Month comes to a close and we look back at precisely what we learned about trends, challenges and innovation…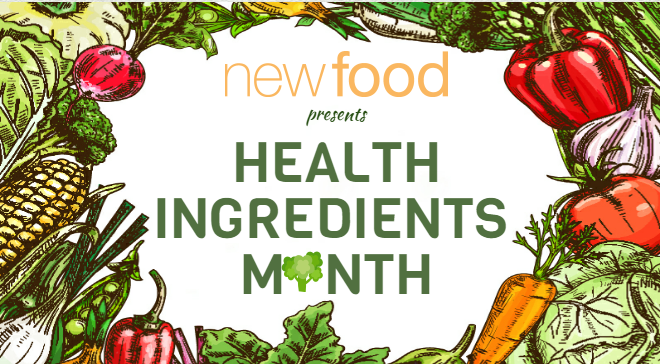 New Food's Health Ingredients Month comes to a close and we look back at precisely what we learned about trends, challenges and innovation… 
Following insight from Beneo, Arla, academia and leading European consultants, New Food has learned a lot from our study into health and nutrition ingredients over the past month or so.
We began with an analysis of the incredible recovery potential of beetroot that explained the idea that the same phytonutrients in beetroot juice that might help you exercise for longer, i.e., nitrate and polyphenols, might also help you recover quicker too.
Don't miss our new Brexit conference!
This unique event will help you address the impact on your business of the UK's exit from the EU, with presentations from Brexit thought-leaders, peer networking, debate and discussion.
Elsewhere, a deeper, almost existential look into the very term 'natural' argued that its redefinition will be essential to ensuring greater transparency and tackling food fraud in this respect.  
Arla described how the dairy industry might present a fresh solution to the global issue of food waste while Beneo asserted the unique potential of rice starch as a natural and transparent fat mimetic property. 
In light of New Food's uncovering of the top trends to take off in 2017 which you can read here, it's clear that the way in which the health ingredient sector is heading matches these predictions. Not only is the issue of what it is to be natural and transparent in the food industry being addressed, there seems to be a real awareness of what the consumer now demands from the industry: An ethical, ultimately healthy and responsible approach to innovation.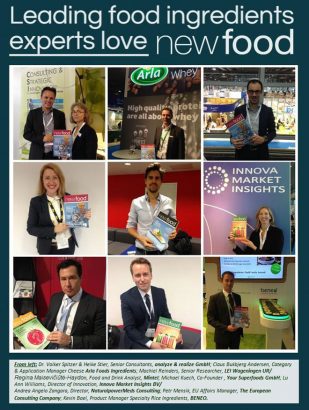 Health Ingredients Month
Tom Clifford, PhD, Sport and Exercise Nutrition, University of Northumbria – Can beetroot help relieve muscle pain after exercise?
Petr Menšík, Manager, EU Affairs, ECCO, The European Consulting Company – Defining the term 'natural' in food and beverage
Claus Andersen, Category & Application Manager, Arla Foods Ingredients – How dairy can lead a new waste revolution
Alex Murtough, Field & Marketing Manager, Oppo – Healthy food? It's out of reach for most of us
Kevin Bael, Product Manager, Specialty Rice Ingredients, Beneo – The unique, natural value of rice starch
Andrea Zangara, Centre for Human Psychopharmacology, Swinburne University – Plant-based ingredients and their cognitive benefits
Marc Fremont, Ph.D. R&D director, VF Bioscience SAS – Cell culture: an innovative approach for production of plant actives
Lindsey Bagley, BA, CSci, FIFST, Flavour Horizons – Lifting the lid on the clean label trend
Vitafoods 2017
To get in touch with a representative from New Food at Vitafoods 2017, click here.