UK takes aim at food insecurity at global summit
The UK has announced millions of pounds of funding to prevent food insecurity in some of the poorest parts of the world.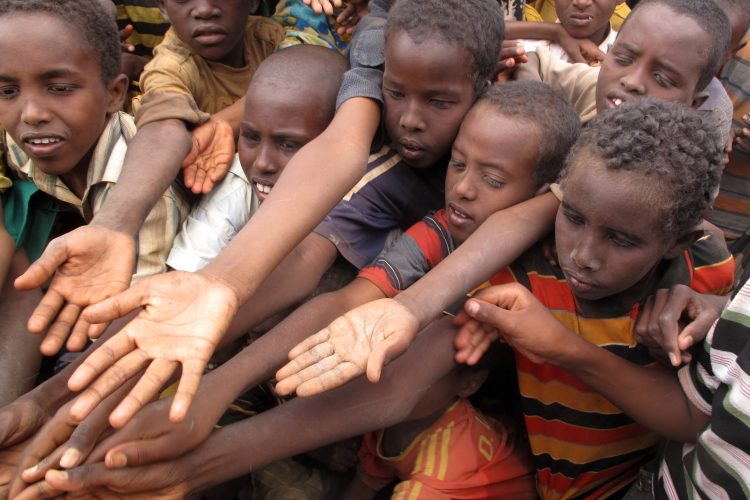 Somalia has faced famine on multiple occassions, including in 2011
UK Prime Minister turned his attention and that of his government to food insecurity this week as the UK hosted The Global Food Security Summit, alongside co-hosts the UAE, Somalia, the Children's Investment Fund Foundation and the Bill and Melinda Gates Foundation.
Speaking at the summit, Sunak said that "it can't be right that today in 2023, almost one billion people across the world regularly do not have enough to eat, that millions face hunger and starvation, and over 45 million children under five are suffering acute malnutrition.
"In a world of abundance, no one should die from lack of food. And no parent should ever have to watch their child starve."
Sunak revealed that the UK would be providing up to £100 million of support to those most affected by food insecurity, including in Afghanistan and the Sahel region. In addition, up to £100 million of support will be provided to Somalia in a bid to prevent the country being plunged one again into famine which saw hundreds of thousands of deaths both in 1992 and in 2011. Indeed, millions are once again facing hunger after several consecutive years of drought in East Africa.
In addition to this funding, Sunak announced that the UK would be launching a new UK CGIAR Science Centre to "drive cutting-edge research on flood tolerant rice, disease resistant wheat and much more. These innovations will reach millions across the poorest countries as well as improving UK crop yields and driving down food prices."
Children's charity Save the Children described the summit as "crucial in getting the international attention that's desperately needed to address the global hunger crisis. While we're encouraged to see the UK government hosting this important event and introducing a number of initiatives that could help drive progress into ending child hunger, it's crucial that this is sustained and built upon."
"We welcome the government's £100 million increased funding for the immediate response to the hunger crisis that's putting many children's lives on the line. Our latest analysis shows that children on every corner of the world are facing one of the worst hunger crises on record – with one child born into hunger every two seconds. We're therefore particularly pleased to see the UK's commitment to double their funding for tackling child wasting, by providing an additional £31 million," the NGO said.
"We further welcome the UK's commitment to create a new resilience and adaptation fund, which will go some way in helping mitigate the worst impacts of future crises. This is a positive first step. It must be followed through to transform humanitarian responses to act ahead of crises, to save lives and livelihoods, and reduce suffering."