Kroger donates $100k to Hawaiian relief effort
Kroger has pledged a significant amount of money to the US state as it attempts to rebuild following devastating wildfires.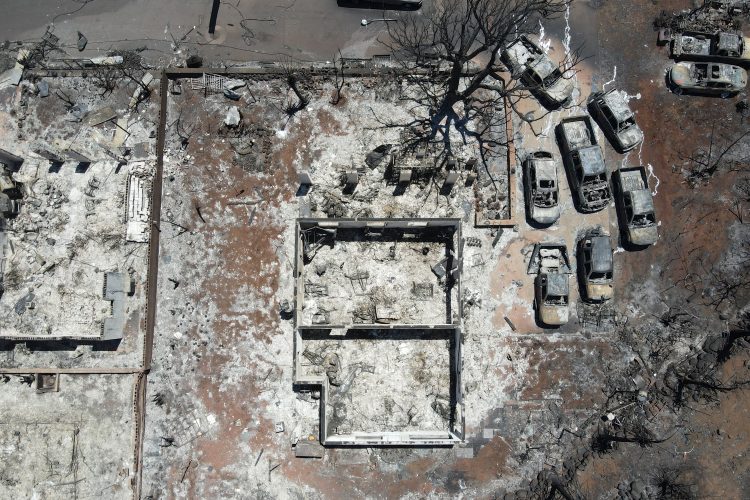 The town of Lahaina has been devstated by wildifres
The Kroger Company has announced it will direct $100,000 in disaster relief for those affected by the devastating wildfires in Hawaii. The US retailing giant says the support will include a $50,000 grant from The Kroger Co. Foundation and $50,000 in food donations to the Maui Food Bank, a Feeding America-affiliated food bank coordinating local relief efforts.
"The devastation caused by the wildfires in Maui is unimaginable," said Rodney McMullen, chairman and CEO of Kroger.
"Rescue crews and support organisations on the ground are only now assessing the impact and beginning the long road to recovery. We hope Kroger's support will feed the spirit of those who are affected and those helping the community rebuild."
The wildfires that have ripped through the Hawaiian island have claimed the lives of 114 people to date, with more feared dead by authorities. The fires are the deadliest disaster to hit the state, surpassing some tsunamis and volcanic eruptions to claim that infamous title.
With the rescue mission ongoing, attention will soon turn to the clean-up operation of billions of dollars' worth of damage, with thousands of Hawaiians still homeless.
Kroger says it also is making it easy for many customers to support relief efforts by rounding up their purchase to the nearest dollar or making a donation at checkout stations at Fred Meyer, King Soopers, Ralph's, Smith's and Food4Less stores. These donations through the end of August will benefit the Maui Food Bank.
"We're incredibly grateful to The Kroger Co. Foundation for their support of Maui Food Bank," said Maui Food Bank Executive Director Rich Yust.
"As we actively work to aid those impacted by the wildfires, this type of support not only helps to provide immediate relief, but it also helps us prepare for the long recovery ahead. The support and compassion we are experiencing from the entire country is humbling, and it keeps us motivated to continue supporting our Maui community in every way we can during this time of need."
"We understand how devastating wildfires can be for our own associates, customers and communities," said Keith Dailey, group vice president, corporate affairs at Kroger. "Retailers are often the first on the scene and the last to leave in a disaster, and we've seen the power of a good, nutritious meal during a difficult time. We hope we can bring a little comfort to those who are grieving and displaced today."