"Fight Hunger. Spark Change" back for 10th annual campaign
Assisting Feeding America, Walmart and Sam's Clubs are launching "Fight Hunger. Spark Change", a campaign fighting food insecurity, for the tenth time.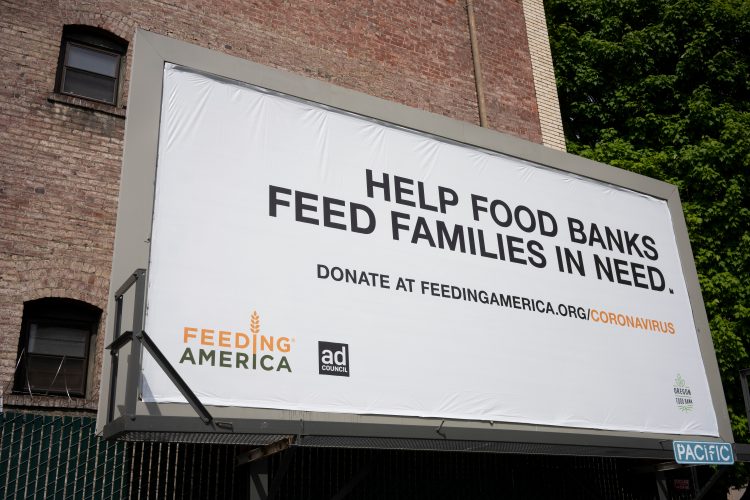 This year marks the tenth time that Walmart and Sam's Club will be launching the "Fight Hunger. Spark Change" campaign.
The appeal supports efforts to end food insecurity in the US by providing nourishment to families and individuals across the country.
"Families across the US are confronting the expiration of emergency support at a time when food prices are increasing and the economy remains unstable. We know we can end hunger in America, but we cannot do it alone," said Claire Babineaux-Fontenot, CEO of Feeding America. 
So far, the "Fight Hunger. Spark Change" campaign has reportedly generated more than $165 million and helped secure nearly 1.7 billion meals for the Feeding America network of food banks since 2014.
Working in partnership with Sam's Club members and Walmart customers, as well as suppliers and associates, the campaign aims to help people who experience food insecurity gain access to the food and resources they need.
Feeding America calls for industry action with food bank usage up
Supporting all 200 of the Feeding America foodbanks, all sales-activated supplier donations and register donations throughout the campaign will be directed to local Feeding America partner food banks.
Kicking off the campaign for 2023, Walmart invested $2 million, most of which will support food banks in communities with the highest rates of food insecurity and racial disparities, according to Feeding America.
However, since 2005, Walmart, the Walmart Foundation, and Sam's Club have contributed more than seven billion pounds of nourishing food as well as various grants to support Feeding America and partner food banks' hunger-relief programmes.
"Feeding America is grateful for our dedicated partners at Walmart and Sam's Club. They understand the importance of fresh, nutritious food for thriving communities. Partnerships like this demonstrate what we can accomplish when we work together to achieve an America where no one is hungry," concluded Babineaux-Fontenot.