UK pork production is on the rise
After a period of decline, pork production in the UK is now increasing. Here's the latest figures…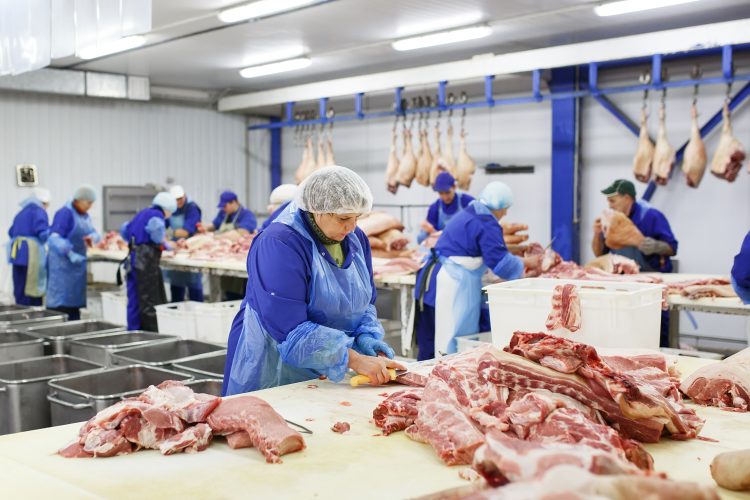 Compared to last year's figures, pork production in the UK is on the rise, according to the Agriculture and Horticulture Development Board (AHDB).
Data from Defra has revealed that in August 2022, UK pig meat production rose to 84,500 tonnes. This was a promising 2.1 percent (1,700 tonnes) increase from August the previous year.
Total production for the 2022, spanning from January to August, has amounted to 703,100 tonnes. This is a 24,200 tonne increase from the same period last year. AHDB has credited these improvements to heavier carcases compared to the previous year.
Additionally, there has also been a 4.9 percent increase in the volume of pork being produced from July, meaning there was an additional 4,000 tonnes available.
Clean pig slaughter statistics are also increasing to 932,100 head. This has gone up by 3,000 (0.4 percent) compared to August 2021 and 49,400 head (5.6 percent) up from July's throughput.
Meanwhile, the average weight of pig carcases has continued to decline since late last year. In July 2022, the average pig carcase weighed 88kg. This has eased by 0.5kg, falling to 87.5kg. This is only 0.3kg above the carcase weights seen this time last year.
In August 2022, CF industries announced its plans to temporarily stop its production of ammonia at its Billingham site. This would implicate the domestic availability of C02, causing uncertainty for pork producers.
ADHB has forecasted that the second half of the year will see a reduction in the availability of market ready supplies of clean pigs as a result of a reduced sow herd, according to its summer outlooks.
Related topics
Related regions