Domino's fails to conquer the home of pizza
Domino's has been forced to withdraw from Italy after Italians chose locally produced pizza over its more US-friendly menu, with all branches closing down.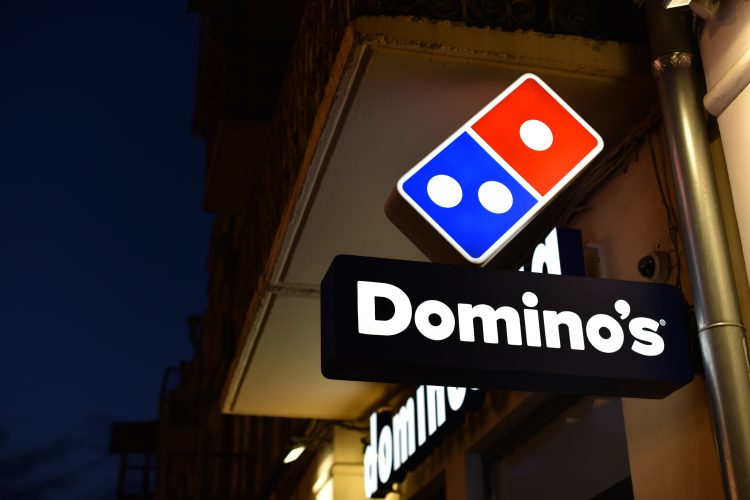 US pizza giant Domino's has been forced to withdraw from Italy after the franchise holder in the country filed for bankruptcy this week.
The last of the Domino's locations in Italy closed their doors after the brand's franchise holder ePizza SPA filed bankruptcy earlier in the year.
Domino's came to Italy in 2015 with plans to conquer the home of pizza with 880 stores to be opened by 2030. It hoped to lure Italians over with its US-style ingredients such as pineapple and cheese-stuffed crust, as well as its proven delivery system which carries pizza to consumers at home all over the world.
However, these grand plans did not pan out. The BBC claims that the brand managed just 23 outlets as of 2020 according to the bankruptcy documents. Considering there are 1,200 outlets in the UK and Ireland alone, this figure perhaps demonstrates just how difficult the US brand has found Italy as a market.
But why has Domino's failed where counterparts such as McDonald's and Burger King have succeeded? To start with, Italy is of course the home of pizza, and it would have been difficult to convince Italians to stray from the classic, thin crust pizza born in Naples to the US-style thick base.
Price is also a sticking point. Pizza, especially from takeaway businesses, is priced significantly lower than a large Domino's pizza would be. A quick search of pizzerias in Milan reveals a few options for €6 or less – and this became even more of a problem for Domino's when the pandemic hit and local businesses began taking advantage of other delivery platforms.
"We attribute the issue to the significantly increased level of competition in the food delivery market with both organized chains and 'mom & pop' restaurants delivering food, to service and restaurants reopening post pandemic and consumers out and about with revenge spending," ePizza said in a report to investors accompanying its fourth-quarter 2021 results, reports Bloomberg.
 The news of the withdrawal of Domino's from the home of pizza has not come as a shock to some. "Trying to sell pizza in Italy is like trying to sell snow in the North Pole" wrote one Twitter user.
Trying to open Dominos Pizza in Italy is like trying to sell snow in the North Pole. https://t.co/X52M3bzfs2

— Alicia Smith (@Alicia_Smith19) August 9, 2022
"I can't believe Domino's thought they stood a chance…in Italy" said another.
I can't believe Dominos thought they stood a chance…in Italy 🫠 https://t.co/0ylGeSFusR

— faith ✨ (@_sashafaith) August 10, 2022
Domino's withdrawing from Italy is of course ironic, but it does perhaps act as a warning to other multinational giants that it is not a given that a product will be accepted into a new market. The dilemma of keeping product ranges consistent while adapting to local tastes and cuisines is a tricky one – one that KFC in China for example trod very well. But for now, Italians have voted with their phones and the blue and red Domino's logo will no longer be found in the piazzas and vias of Italy.
Related topics
Related organisations
Related regions