EU and New Zealand agree trade deal, but not everyone is a winner…
The EU and New Zealand have struck a "new generation of trade deal", but not everybody is happy with the policies included in the package.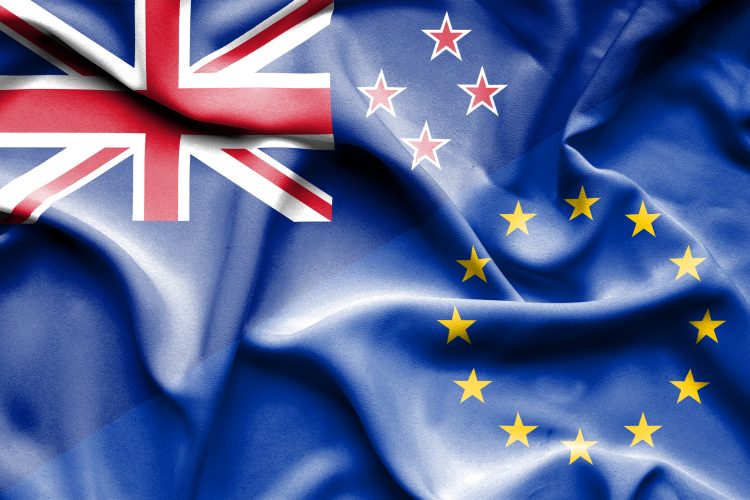 The European Union and New Zealand have reached a political agreement on a comprehensive trade agreement with New Zealand.
The eliminates tariffs on all EU exports to New Zealand, and includes a substantial access to the EU's market on dairy, sheep meat and beef.
"This is a new generation of trade deal, with both sides set to make real economic and environmental gains," EU trade commissioner Valdis Dombrovskis told the Financial Times, which claims the deal also features "unprecedented provisions" on sustainability and labour rights.
This might seem like a win-win for both sides, but not everybody is overly thrilled with the new trade deal.
Agricultural organisation Copa-Cogeca, which represents EU farmers, has expressed reservations on the deal."While Copa and Cogeca recognise the high consumer protection standards in New Zealand and the effort made by the Commission to protect GIs and EU production standards in the deal found, painful compromises have been made on sensitive sectors," the organisation said.
According to Copa-Cogeca, the concessions made in the trade deal by the EU will increase the "structural negative trade balance (roughly €750 million in 2021) on agriculture, in a period where we are struggling to continue investing on sustainability." EU products, the organisation claims, such as wine and pigmeat, already perform in New Zealand, leaving little margin to balance trade for the benefit of the EU agricultural sector.
In addition, Copa-Cogeca claims the additional access to the EU's added value protein market and sensitive products (butter 15,000t, cheese 25,000t, milk powder 15,000t) will increase market pressure and will provide a strong bargaining hold on import management to one dairy company in particular. Additionally, the 38,000t concession for sheep meat will come on top of the current market access according to current World Trade Organization rules.  
 "Copa and Cogeca welcome the fact that the EU production safety standards (eg hormone-free beef) and GIs have been recognised under the agreement with New Zealand," said Copa-Cogeca Secretary-General Pekka Pesonen. 
"We acknowledge the commitments that both the EU and New Zealand have agreed upon with regards to incorporating the principles of the Paris agreement and sustainability in international trade.
"However, we know that for key sectors such as dairy, sheep and beef production this agreement is painful. Therefore, we call for a proper management and monitoring of tariff rate quotas (TRQs) on imports of agricultural products to avoid market failure."