Pret a Manger announces expansion into Spain and Portugal
The popular coffee and sandwich chain has announced it will be launching on the Iberian peninsula after agreeing a deal with a restaurant group.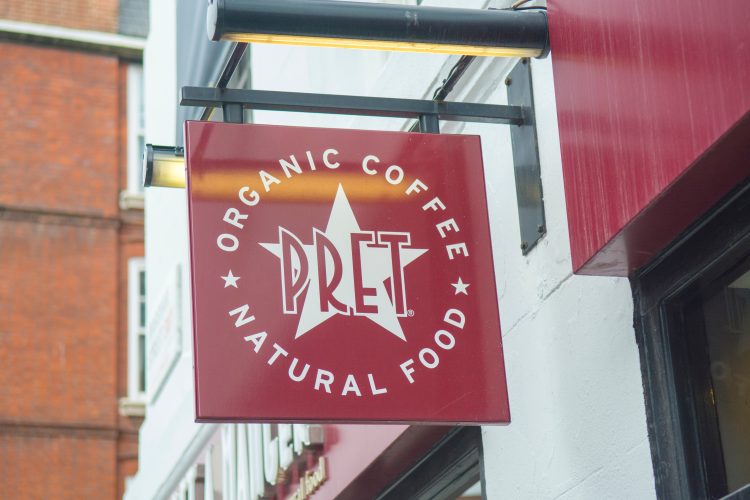 Pret A Manger and Ibersol Group have announced they have reached an agreement to launch the Pret brand and products across Spain and Portugal.
Through the terms of the agreement, Ibersol Group will bring Pret's freshly made food and organic coffee to customers in Spain and Portugal, which the retailer says marks another step in its expansion into new regions and countries.
Headquartered in Portugal, Ibersol Group operates over 600 restaurants across Portugal, Spain and Angola. The company manages its own brands such as Pans & Company, Ribs, Santamaría or FrescCo, as well as licenses for Burger King, Pizza Hut, KFC and Taco Bell.
The agreement comes as Pret steps up its global growth plans, as part of its aim to double the size of the business within five years and launch into five new markets by the end of 2023. In the past year, Pret has announced agreements that will introduce the Pret brand in the Republic of Ireland, Northern Ireland, Canada and the Middle East.
"It's been a long-term ambition for me to introduce Pret to customers across Spain and Portugal, and so I'm absolutely thrilled that we'll soon be serving our freshly made food and 100 percent organic coffee here," said Pano Christou, Chief Executive Officer at Pret A Manger.
"The team at Ibersol have huge experience and we're really looking forward to working together to grow our business across the region."
Dr. Alberto Teixeira, Co-President of Grupo Ibersol, added: "This new agreement with Pret A Manger is a great business opportunity for Ibersol Group, allowing us to further strengthen our position in the food-to-go market across Iberia.
"We are confident that Pret will be very well received by Spanish and Portuguese customers, known for its emblematic British-style sandwiches and fresh coffee."