Cold Chain Federation announces new Vice President
The Cold Chain Federation announced its new Vice President, reported on its progress over the last year, and shared information on its upcoming conference during its annual general meeting.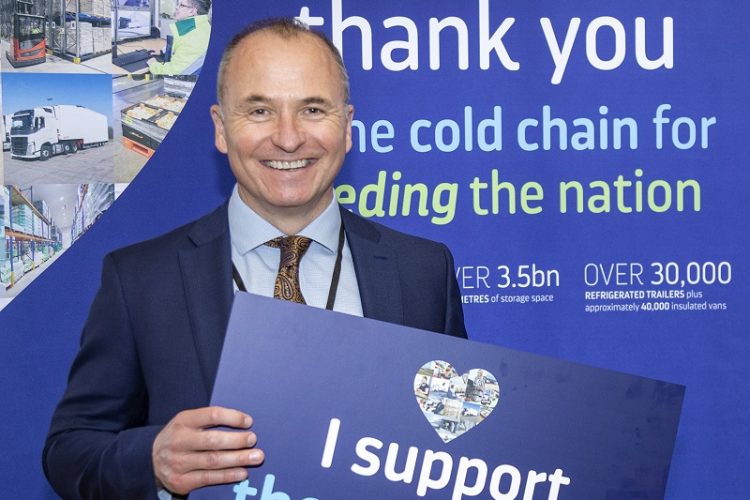 A new Vice President has been elected at the Cold Chain Federation, a group that represents businesses that run the temperature-controlled supply chain in the UK.
Paul Bennell, Managing Director of Samworth Brothers Supply Chain (SBSC), was elected earlier this week.
"Over the past three years the Cold Chain Federation has achieved major growth in our influence, our advisory service and our membership. We have become a network that delivers on all fronts for our industry and I am delighted to take on the role of Vice President as we look to drive our federation forwards," said Bennell.
"The UK cold chain is changing as we move beyond the pandemic while adapting to post-Brexit changes and as we look towards a net zero future: the Cold Chain Federation will be providing expert support and a powerful voice to Government every step of the way."
https://t.co/67TeHXSRrY @samworthjobs @ColdChainFed

— Cold Chain Federation (@ColdChainFed) May 31, 2022
During the annual general meeting (AGM) where the announcement was made, Cold Chain Federation Chief Executive Shane Brennan also gave a report on the Federation's activity over the previous year in line with the organisation's priorities of representing its membership to Government, the media and external organisations.
"Our federation has transformed over the past three years, and as a result Cold Chain Federation membership in 2022 has nearly doubled since 2018," Brennan said. "I am delighted that Paul Bennell has become Vice President as we build on this strong platform. Paul's experience and expertise will be invaluable to the Federation and how it serves its members, particularly in our growing provision for the chilled foods industry, at this time of economic transition."
The Cold Chain Federation will hold its definitive industry conference for the cold chain in September this year in Birmingham, UK, focusing on the challenges and opportunities that "today and tomorrow hold for the cold chain".