Children in England face food poisoning because of cost-of-living crisis
Children in England have experienced food poisoning due to parents turning off fridges and freezers overnight in a bid to cut back on bills.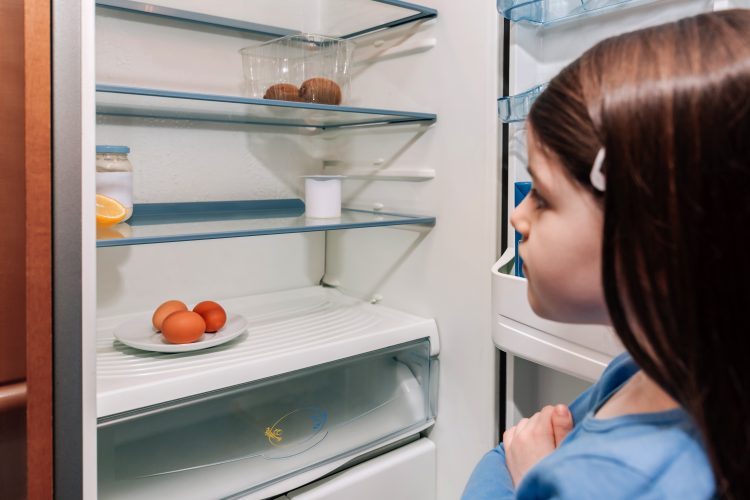 Children in England are suffering food poisoning because refrigerators and freezers are being turned off in homes to save money as the cost-of-living crisis continues to impact lives across the UK.
Truro Food Bank in Cornwall brought this issue to light earlier this week, and added that children are going to school in unwashed clothes as parents try to save on soaring electricity bills.
Truro Food Bank manager Simon Fann told the BBC: "[We have had] reports of children having upset stomachs, or, in worst cases, food poisoning because some parents are turning their fridges and freezers off overnight."
"The level of need we're experiencing is now going up and outstripping the donations we're getting at the moment. That might indicate that people who were able to donate are now struggling themselves. They're not sure about their own food security and so perhaps can't donate food in the way that they used to," he added.
Recent figures from food bank charity Trussell Trust showed food banks in the group's network provided more than 2.1 million parcels to people across the country from April 2021 to March 2022, with more than 830,000 parcels being provided to children – a record high – as families across the UK struggle amid one of the worst cost-of-living crisis in decades. It is also estimated that half a million children will be "pushed into absolute poverty" by the end of the year, according to the shadow secretary of state for work and pensions, Jonathan Ashworth.
Thanks to Tory real terms cuts to Universal Credit, disability benefits and Basic State Pension 1.3 million people including pensioners & 500,000 children will be pushed into absolute poverty.

Tory MPs obviously consider rising child and pensioners poverty a price worth paying. pic.twitter.com/9YmJfjuixf

— Jonathan Ashworth (@JonAshworth) March 24, 2022
The UK Government has said it understands the pressures people are facing, and is doing what it can to help, however it has come under fire, with many Members of Parliament (MPs) being criticised for offering "out of touch advice" to help people who are struggling, including telling them to "get a better paid job" and "cook from scratch".