Beef farmers looking for alternative feed methods as production costs soar
Amid soaring food costs and an international fertiliser shortage, meat producers are looking for alternative ways to rear their cattle and keep product in consumer shopping baskets.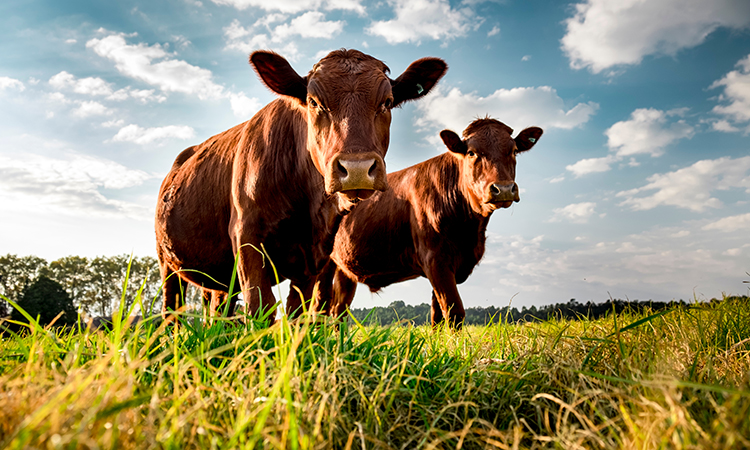 A new survey has revealed 62 percent of responding beef producers are aiming to take advantage of more grazing and make more use of forage to try in a bid to keep production costs down, all while using less fertiliser.
The survey, conducted by KW Feeds among both beef and dairy producers, asked respondents about their concerns with input costs, with 64 percent aiming to use less fertiliser this year, but 68 percent expecting to utilise the same amount of forage. None of the respondents said they plan to use more fertiliser.
Just over half (52 percent) plan to extend their forage with feeds, with the majority (78 percent) looking at moist feeds.
"The soaring production and input costs have put more pressure than ever before on beef producers to control feed and input costs, with many looking to extend the grazing season and make more use of forage," said Georgie Croxford, head of ruminant technical at KW Feeds.
However, according to Croxford, feeding cows grass introduces a different series of challenges, not least estimating grass nutritional value and supply, to maintain growth rates.
"Too often the desire to exploit low-cost grass leads to over-estimates of its feed value and dry matter intake, leading to reduced liveweight gain," she said.
"It is important to be realistic about what can be achieved from grazed grass alone. It is fully understandable that producers want to take advantage of more grazing and extend the use of forage," added Croxford.
"The danger is too many will become over-reliant on relatively low-digestibility grass, which cannot be converted into liveweight gain as efficiently as the best dry, moist and liquid feeds."
Croxford claims complementing lower feed value feeds with the best value alternatives capable of lifting nutrient density, increasing palatability, driving intake and reducing sorting will not only increase growth rates, but also cut the cost per kilogram liveweight gain.
With meat producers under ever-increasing pressure to become more sustainable amid a cost-of-living crisis and an international fertiliser shortage, it might appear that the job of putting product on supermarket shelves is getting harder and harder.
"The survey clearly underlines producer attitudes to increased input costs, and our advice is to speak to your nutritionist to make sure you are making the most out of grazed grass and make more use of forage. Don't over-estimate the feed value of grass and dry matter intakes," Croxford concluded.