Kavalan scoops Worldwide Whiskey Producer Trophy
Taiwanese distillery Kavalan has capped off a fruitful awards season by claiming one of the top prizes at the International Wine and Spirit Competition (IWSC) as it seeks to put Taiwanese whiskey on the map.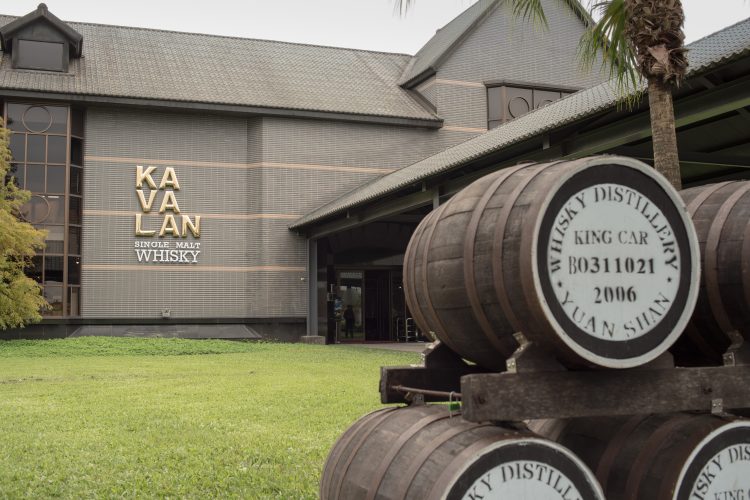 The International Wine and Spirit Competition (IWSC) has awarded its Worldwide Whiskey Producer Trophy to Kavalan for the third time, ending a fruitful 2021 for the Taiwanese distillery.
The Worldwide Whiskey Producer trophy is awarded to the highest scoring whisky producer across the Americas, Europe, Asia and Australasia, and this year's recognition was based on Kavalan's seven Gold Outstanding and eight Gold medals as well as the Worldwide Whiskey Trophy for the Podium Single Malt Whisky.
In addition to this award, the distillery collected more than 100 gold medals and 10 of the industry's highest honours.
This includes being named Producer or Distillery of the Year from all the top competitions: IWSC, International Spirits Challenge (ISC) and San Francisco World Spirits Competition (SFWSC).
"Kavalan has always pushed through barriers to deliver quality while innovating continuously. We will keep striving to bring to our whiskies the exceptional flavour and aromas our fans have come to expect. I thank the judges for this trophy and dedicate it to my hardworking team," said CEO YT Lee. 
Kavalan has been flying the flag for Taiwanese whiskey throughout 2021 as it attempts to join the big four in Scotland, Ireland, the US and Japan at the top table of whiskey production.
An interview with Kavalan in Issue 4 of New Food this year revealed the unique conditions the island of Taiwan offers to produce the whiskey that has won so many awards this year. By harnessing the natural humidity of the island, Kavalan says it is able to produce barrels of whiskey that are significantly different to any coming out of the Scottish Highlands or Kentucky. Will Taiwan be able to compete with the likes of the US and Scotland? Time will tell, but Kavalan has certainly put the island nation on the whiskey map with several internationally-recognised awards.