Minerva Foods emitting less GHGs on beef farms than global average
Beef exporter Minerva Foods claims its supply farms are emitting less greenhouse gases than the global average for beef production, and commits to continuing efforts to reduce emissions in its supply chain.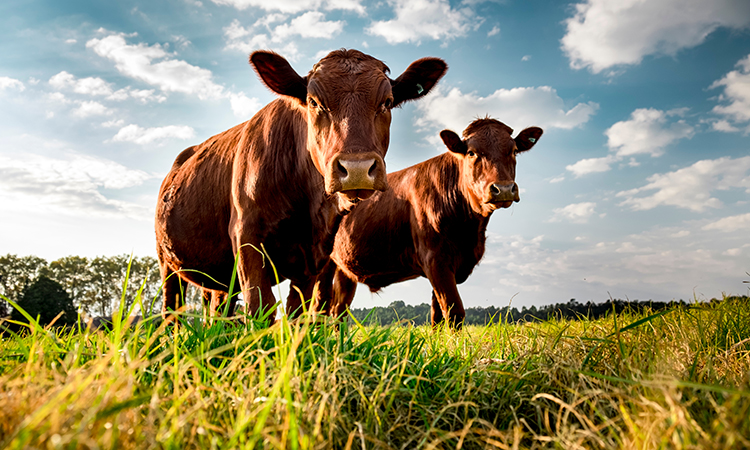 Minerva Foods, one of the leading beef exporters in South America, together with the Institute of Forest and Agricultural Management and Certification (Imaflora), has announced its partnership in Imaflora's new program Carbon On Track, for measuring the carbon balance of farms in South America.
Minerva Foods says it is the first partner from the livestock sector to engage with Carbon On Track. Minerva Foods selected 25 supply farms in Brazil, Argentina, Colombia, Paraguay and Uruguay to participate in a pilot project totalling more than 232,000 head of cattle and 185,000 hectares of pasture, and encompassing five different biomes: Amazon, Pantanal, Cerrado, Pampas and Chaco.
Preliminary results revealed that the participating farms are emitting 44 percent less greenhouse gases (GHG) compared to the world average for emissions in beef production, estimated at 19.9 tCO2e per ton of beef produced (based on comparisons of 30 different scientific articles). Initial reports of the study were released on 6 November at the Climate Change Conference (COP 26), held by the United Nations (UN), in Glasgow, Scotland.
"Carbon on Track fits perfectly with Minerva Foods' efforts to take measures that will lead the chain to more sustainable, low-carbon livestock farming. The program will measure, monitor and communicate advances being made by the Company," said Taciano Custódio, Director of Sustainability at Minerva Foods.
"This work is essential to increasing the confidence, credibility and consolidation of the initiatives carried out in our segment. We are excited with the results and foresee significant advances in the near future. Furthermore, we are proud to once again be the pioneers in implementing these initiatives geared towards low carbon livestock farming."
"Livestock production plays a fundamental role in reducing greenhouse gas emissions, such as methane, which contribute to global warming. There are several ways to encourage more sustainable livestock farming, such as intensification, crop and forest integration, better soil management and the use of natural fertilizers", added Isabel Garcia-Drigo, Imaflora's Climate and Agricultural Production Chains Manager.
"Especially after the release of the latest IPCC report, we can no longer put off adopting and investing in solutions and technologies, many of which already exist, in order to transform the sector and consequently reduce emissions."