HempFlax announces €3 million investment in Dutch headquarters
The multi-million euro investment has been dubbed 'HempFlax 3.0', and will see the manufacturer install technology such as solar panels and hydrogen vehicles to make its processes more sustainable.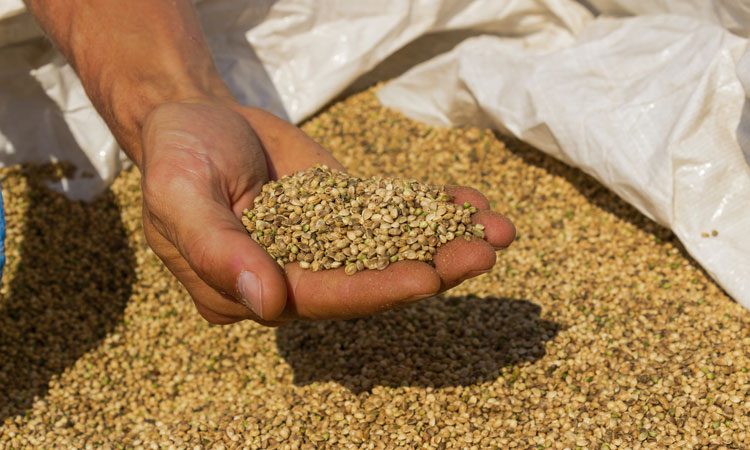 HempFlax, one of Europe's largest independent hemp grower and processors, has announced plans to invest €3.0m at its headquarters in Oude Pekela, in the Netherlands.
Of this money, €1.8m will be spent on machinery improvements that will double the hemp fibre processing capacity of the factory from three tonnes per hour to six and modernise the bagging lines, which package HempFlax's animal bedding products. The improvements will also enable the factory to decrease its operating time from 24 to 16 hours a day, reducing the factory's energy demands whilst increasing the level of output.
The remaining €1.2m will be spent on solar panels for the Dutch factory, enabling the company to generate its own energy. HempFlax also intends to introduce hydrogen-powered vehicles to its fleet of trucks, further reducing the CO2 emissions of the company.
"In keeping with the UN's Sustainable Development Goals, as well as our stated aim of harnessing nature's most versatile crop, this investment will enable HempFlax to do more with less," said Mark Reinders, CEO of HempFlax.
"As demand for our suite of innovative hemp-derived products continues to grow, increasing capacity is essential. However, as a responsible custodian of the planet, we are also determined to leave the environment in a better condition than we found it.
"With hemp, the world's most sustainable, organic and regenerative agricultural crop, this conundrum is easier to resolve than in other industries. Nevertheless, we are conscious that our farming, processing, and logistics requirements are energy intensive. Solar and hydrogen power will go some way to mitigating this, and we intend to introduce additional green initiatives in the months and years to come.
"As we seek to certify our carbon reduction efforts later this year, we look forward to becoming the first hemp company to derive revenues directly from doing good for the planet via carbon emission allowances. We are a leader in hemp-derived products and aspire to become a leader in sustainable business operations, too."