Yum China launches healthy eating initiatives
Yum China has unveiled a series of heathy initiatives as it looks to promote healthy eating across its restaurants in China, including an option to add fruit and vegetables to meals in some of its best-known brands.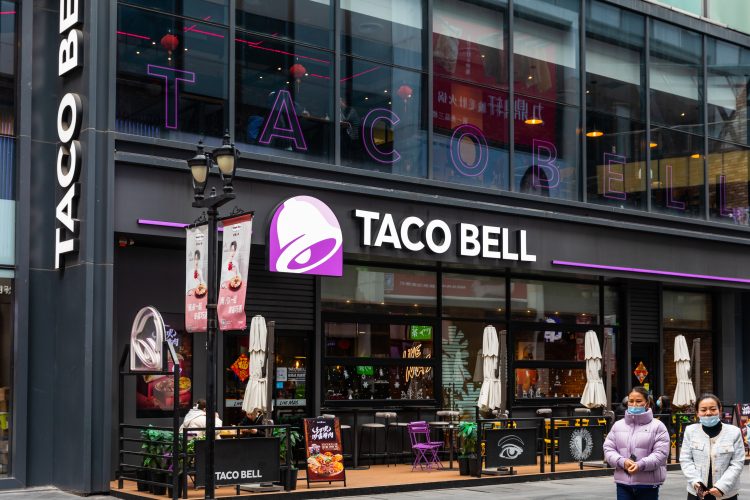 Yum China owns several well-known fast-food brands, such as Taco Bell
Yum China has announced the launch of a new campaign to promote balanced diets by offering customers more fruit and vegetable options in its restaurants in China. The campaign will launch simultaneously today (13 September) at over 6,000 KFC, Pizza Hut and Taco Bell stores nationwide, before gradually expanding to more stores.
A core component of the campaign is the "Fruit and Vegetables 100+" programme that encourages customers to add at least 100g of fruit and vegetables to their meals. Yum China says that KFC, Pizza Hut and Taco Bell will also launch a series of new and updated fruit and vegetable-based products in China, while leveraging their digital platforms to raise public awareness of nutrition and healthy eating.
Yum China is also working to make its regular fast-food menus healthier. The brand claims that through ingredient optimisation it has reduced the amount of salt, sugar, and oil in its recipes. KFC alone eliminated about 118 tons of salt from its products between 2018 and the end of 2020.
In addition, in 2020, Yum China became one of the first restaurant companies to introduce plant-based products to China when it launched plant-based beef burgers and chicken nuggets at KFC, plant-based beef burgers at Pizza Hut and plant-based beef and pork tacos at Taco Bell.
The latest campaign is designed to support the recommendations outlined in the National Health Commission's Dietary Guidelines for Chinese Residents that adults require a daily intake of 300-500 grams of vegetables to maintain a balanced diet. In addition, as part of China's annual National Nutrition Week, Yum China has shared nutritional knowledge on tray liners in KFC restaurants across the country. The company claims it has reached more than 140 million customers through this scheme over the past six years
Related topics
Related regions