Beyond Pepperoni launched by Pizza Hut in the US
Pizza Hut and Beyond Meat have continued their partnership as a plant-based pepperoni pizza is rolled out across 70 locations in five US cities.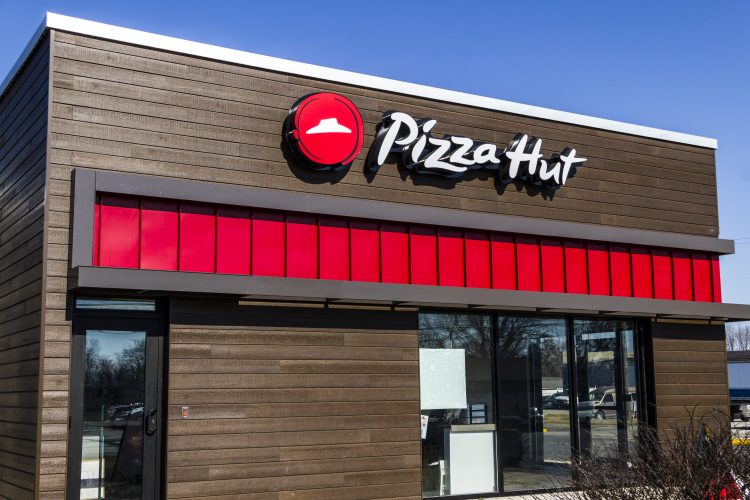 Pizza Hut and Beyond Meat have reunited to launch Beyond Pepperoni, a plant-based version of Pizza Hut's best-selling pizza topping. The Beyond Pepperoni Pizza will be available as a test in nearly 70 Pizza Hut locations across five US markets.
Pizza Hut says Beyond Pepperoni was co-developed by Beyond Meat and Pizza Hut's culinary teams and is made from plant-based ingredients such as peas and rice, with no GMOs, soy, gluten, hormones, antibiotics or cholesterol.
"Pizza Hut's new Beyond Pepperoni Pizza delivers the same iconic taste as our original pepperoni that fans know and love," said Georgeanne Erickson, Chief Brand Officer, Pizza Hut.
"We know there is strong consumer demand for pepperoni, and we're thrilled to unveil a game-changing plant-based pepperoni topping as the next chapter in our innovation-focused partnership with Pizza Hut," added Dariush Ajami, Chief Innovation Officer, Beyond Meat.
"We're confident fans will love Beyond Pepperoni as it delivers the crisped edges and savoury flavour profile of Pizza Hut's classic pepperoni with the added benefits of plant-based meat." 
The new Beyond Pepperoni will be rolled out initially in 70 Pizza Hut locations in five cities: Albany, New York, Columbus and Macon, Georgia, Houston, Texas, and Jacksonville, Florida.
The launch of Beyond Pepperoni follows the rollout of plant-based pizzas in the US and UK late last year, when Beyond Meat unveiled vegan toppings such as sausage and beef crumbles on pizzas in the two nations, as well as a vegan cheese option in the UK.
Pizza Hut and Beyond Meat say they are "committed to making plant-based protein  more accessible to pizza lovers everywhere" and hope to bring the new Beyond Pepperoni Pizza to more Pizza Hut locations in the future.
The partnership between Pizza Hut and Beyond Meat is part of Yum! Brands' strategic partnership to co-create what it has called "craveable and innovative plant-based protein menu items."