Siemens calls for collaboration between food and manufacturing industries
Manufacturing giant Siemens has released a research paper calling for better cooperation between food and drink companies and heavy manufacturing firms.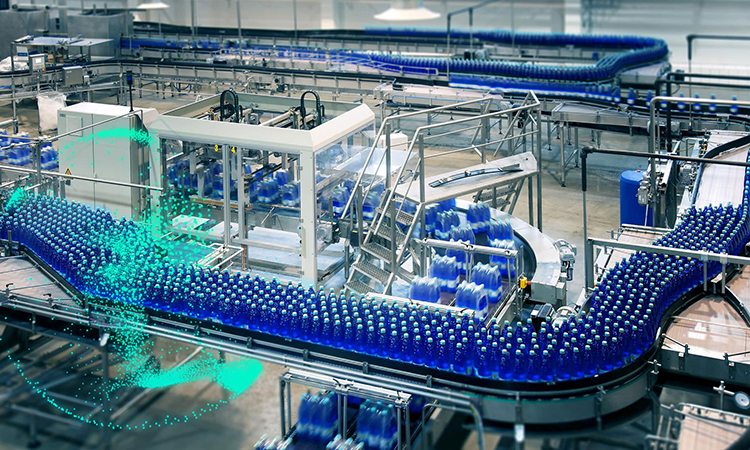 Credit: Siemens
A new research paper from Siemens has called for a cultural shift in collaboration between food and drink manufacturers and machine builders to create a future factory.
The research paper was revealed at Hannover Messe earlier this month and is based on a quantitative and qualitative survey featuring interviews with 25 of the UK's leading food and beverage manufacturers, along with the machine builders who provide them with the technology for production and packaging.
Siemens says its report, entitled "Collaborating to Create the Future Factory for Food and Beverage Manufacturers", comes against the backdrop of Brexit, the climate crisis, a national skills shortage, and a global pandemic which have coalesced to create unprecedented levels of pressure on the food and beverage industry.
The technology giant says manufacturers accept that accelerating digital transformation and maximising the value of data are central to tackling the challenges of driving up productivity and efficiency, while bringing down costs. Meanwhile machine builders recognise they have a pivotal role to play in this shift – supporting end users with greater machine performance and roadmaps for the future.
The white paper suggests five key areas wherein the two groups and technology providers like Siemens can collaborate with manufacturers. Firstly, data-driven innovation – ie, ways of capturing information and using it to innovate production and processes.
In addition, the paper advocates for a joint vision for sustainability – sharing best practice and innovation from across the industry and supply chains, as well as sharing best practice from other heavy heat and energy users.
"The findings have put the finger on the pulse of the UK food and beverage manufacturing industry," said Keith Thornhill, Head of Food & Beverage UK and Ireland, Siemens Digital Industries.
"As providers of innovative solutions in digitalisation and automation, we have been working closely with manufacturers, machine builders and other technology providers to continuously improve their operations for the digital future.
"This survey enabled us to bring together all stakeholders and thus take the UK food and manufacturing industry to the next level."
Related organisations
Related people