UK Government to introduce dairy contract code of conduct
The news that the UK Government is set to better regulate contracts has been welcomed by bodies' such as Diary UK and the NFU, as more formal pricing mechanisms were favoured by respondents.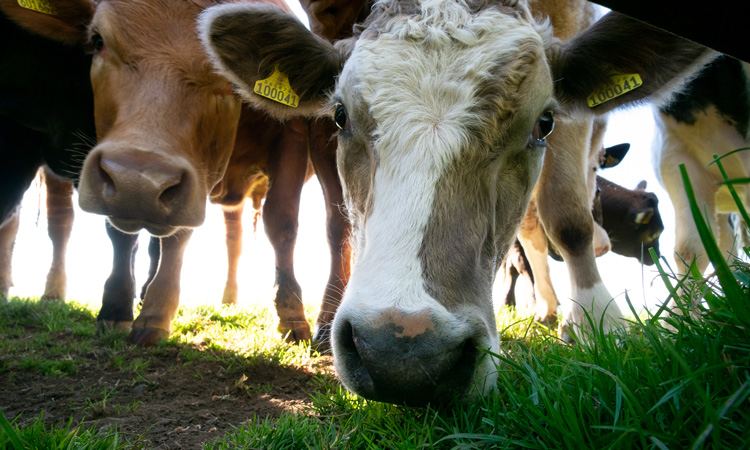 The UK Government will enact a statutory code of conduct to regulate dairy contracts, after a consultation with the industry found a significant lack of transparency was felt among producers at the current state of dairy contracts.
The consultation, which ran from June 2020 until September of the same year, sought to find out whether more concrete legislation was warranted for contracts within the dairy industry. The Department for Environment, Food, and Rural Affairs (DEFRA) said it received more than 800 responses to the consultation, with dairy producers overwhelmingly the majority of respondents (88 percent).
Among the many questions asked by the consultation, perhaps the one which will impact the industry most of all is that on pricing mechanisms. According to DEFRA, 69 percent of respondents said they agreed that "any future legislation should introduce a legal obligation to include a price/price calculation mechanism in a contract," with 43 percent replying with "strongly agree".
It seems that a more structured pricing mechanism would add greater transparency to the contract and help reduce an apparent discrepancy in information between farmers and producers. "It seems there are so many people in the supply chain that know exactly what farmers costs and income are, but the farmer gets told very little about what processors costs are," one response claimed.
Perhaps even more crucially, DEFRA claimed a number of responses, including some from producers' representative organisations, believe that discretionary pricing (where processors can unilaterally alter the price of milk) should be prohibited. There were, however, concerns that a rigid pricing structure within a contract would result in inflexibility to market conditions. DEFRA said that "there is a broad consensus that, whilst a contract should contain some form of pricing mechanism, both parties must be able to adopt a mechanism that best serves their business relationship."
The UK Government will now work with the devolved governments to develop a statutory code of conduct, which would apply across the UK, though DEFRA noted it would consider the "unique position of Northern Ireland and will consider incorporating special provision for differing circumstances, if necessary."
The report has been largely well-received by the industry, especially form bodies that represent dairy farmers, who see this as a first step to parity when it comes to dairy contracts.
"We welcome Defra and the Devolved Administrations response to the consultation on regulation of contracts," said Dr Judith Bryans, Chief Executive of Dairy UK.
"Dairy UK is supportive of the introduction of a mandatory Code of Conduct to ensure a level playing field on contracts, as we set out in our consultation response. We therefore welcome the commitment made today, particularly the need for flexibility and transparency within the supply chain."
"For too long, dairy farmers have borne far too much of the risk in the dairy supply chain and inappropriate contract terms are often at the root of the problems," a joint statement from the NFU, NFU Cymru, NFU Scotland, and the Ulster Farmers' Union read.
"Contracts have been weighted too heavily in favour of the milk buyer who can change terms and pricing mechanisms, and even introduce price cuts without negotiation, while locking farmers into changes without recourse."