Canadian peppers in the winter made possible with LED lighting
Year-round peppers are fast becoming a reality as a Canadian company has begun harvesting the popular crop during the country's winter season, all thanks to the help of LED lighting.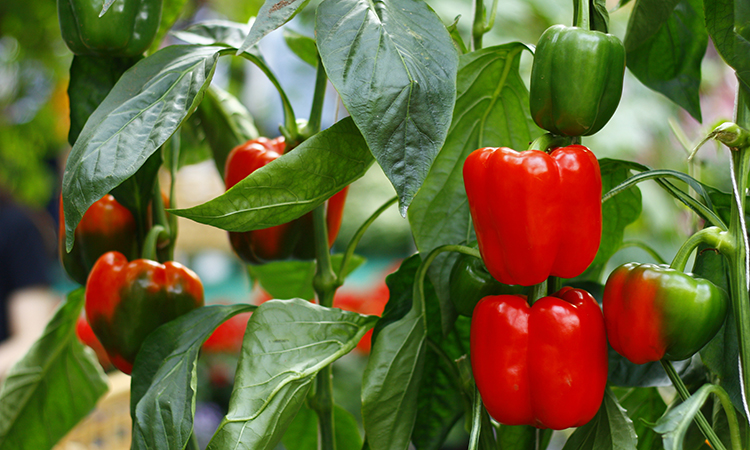 A Canadian company claims it is the country's first to harvest peppers during the winter, thanks to the help of LED lighting technology.
The project, run by Allegro Acres in collaboration with the Harrow Research Center of Agriculture and Agri-Food Canada and Sustainable Development Technology Canada (SDTC), is proof that this kind Sollum Technology's lighting can work on a large scale, according to the company.
Red, yellow and orange commercial grade peppers were seeded in October and harvested in December, then shipped to grocery stores. Allegro Acres says 90 percent of the peppers from this first harvest were extra-large.
"Sollum's smart LED technology has been very reassuring and comforting throughout the process because we know that every day, when we wake up, we can now control everything that's going on in our greenhouse," said Gene Ingratta, President of Allegro Acres.
"We don't have to worry if the sun is going to come out or not. It's now sunny every day, and we can adjust the greenhouses' lighting in real-time as climate conditions change during the day."
At a time when awareness of sustainable agricultural practices is on the rise, Leah Lawrence, SDTC President and CEO said: "The results of this initiative are an excellent example of cleantech innovation and its application in sustainable agricultural practices and the creation of local and ethical economies."
There is a real belief that this new form of technology could be rolled out to other crops. "This Canadian first with Allegro Acres is great milestone for the greenhouse industry and confirms the commercial potential of our smart LED solution," said Sollum Technologies' President and CEO Louis Brun.
"Harvesting high-quality greenhouse peppers in winter and on such a large scale is a stepping-stone on which we can build to develop additional light recipes for increasingly diverse crops."
This batch of LED-grown veg won't be the last either, as Allegro Acres says it will continue to harvest peppers throughout the winter season in Canada.