Jelly Drops scoop national award for empowering dementia patients
Jelly Drops founder, Lewis Hornby, was inspired to develop the sweet after witnessing his Grandma's battle against Dementia.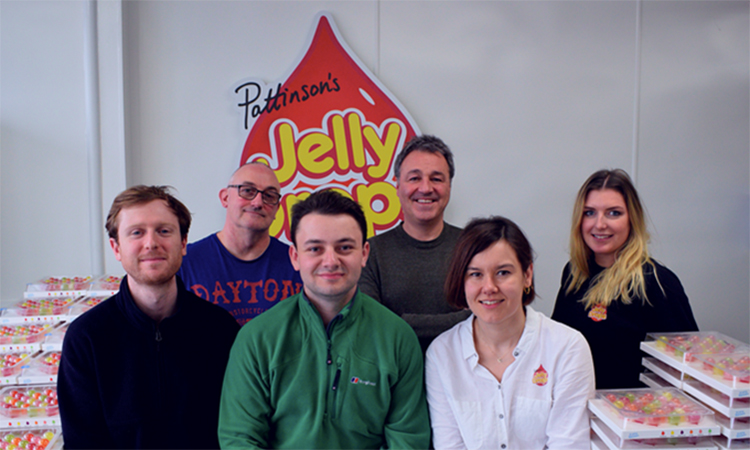 Jelly Drops won the Innovation Award at the National Dementia Care Awards 2020. Credit: Jelly Drops
Jelly Drops has been announced as the winner of the Innovation Award 2020 at the National Dementia Care Awards, after its sweets were praised for empowering those with dementia and encouraging independence.
The National Dementia Care Awards is an annual event organised to highlight excellence and innovation for those working with people with dementia in hospitals, care homes, and within the community as a whole.
Jelly Drops were launched in the UK in October 2020 and were designed to increase water intake. The product was developed by 26-year-old inventor, Lewis Hornby, in response to his late Grandma Pat's struggle with dehydration due to dementia.
According to Jelly Drops, the sweets contain 95 percent water and electrolytes. As well as being sugar-free and vegan, Jelly Drops says its product comes in six bright colours and fruity flavours to attract attention and a teardrop shape that makes them easy to pick up. The company says that Jelly Drops encourage the elderly and those with dementia to feed themselves independently throughout the day, as well as promoting enjoyable interactions between carers, family members and residents.
Hornby was thrilled to receive the award, commenting: "We are humbled to be recognised as one of the game changers in Dementia care, alongside some of the very best names in the industry.
"We're truly touched by the response to Jelly Drops from not only our customers and their carers, but also from the whole dementia community. This is a very special moment for us and we're excited to continue to innovate in this space, and are more determined than ever to improve the millions of lives affected by dementia."
Michelle Davies, Senior Innovator at the Alzheimer's Society, said: "Congratulations to the Jelly Drops team! Their fantastic product is already making a real difference to people living with dementia and we are absolutely thrilled that all of their hard work and commitment has been recognised.
"Alzheimer's Society's Innovation team are proud to have supported Jelly Drops through our accelerator programme, which helps quickly develop and bring to life solutions to the challenges people with dementia face on a daily basis."
Related organisations
Related people