Seafood spoilage instantly detected
Researchers have developed a novel method for spoilage detection in salmon which they claim is better than existing methods.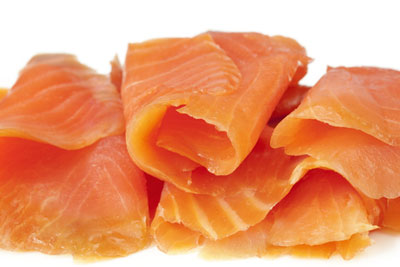 An enhanced method for detecting seafood spoilage has been developed by a team from Flinders University.
The current and "far from satisfactory" methods were the inspiration for this new device, which the team says can instantly and accurately measure the rate of spoilage in Atlantic salmon.
Biogenic amines impact seafood spoilage
The solid-state fluorescent sensor is based around the knowledge of biogenic amines – these play an important physiological function of living cells, but a high level of biogenic amines can cause food poisoning if consumed.
In their study, the team used filter papers loaded with an AIEgen to monitor the spoilage. They found that as the spoilage increased, more amine vapours were triggered and so too, the intensity of the readings on the treated filter papers.
Foods with high water content, including seafood, are ideal breeding grounds for bacteria, so improved testing methods could be a huge cost saver to the sector.
The team believes this method could be applied to other seafoods and intends to carry out further optimisation tests on the paper strips and the AIEgen loading in a hope to commercialise the technology.
The team also plans to align the AIEgen loaded paper strips with smartphone apps to transfer information for quantitative evaluation.
To read the full study, click here.
Related topics
Related organisations