Untapped export potential key for UK food and drink industry recovery
Santander UK and the FDF have published a report exploring the impacts COVID-19 has had on food and drink manufacturers and overall business confidence, highlighting exports as a "golden opportunity" for recovery.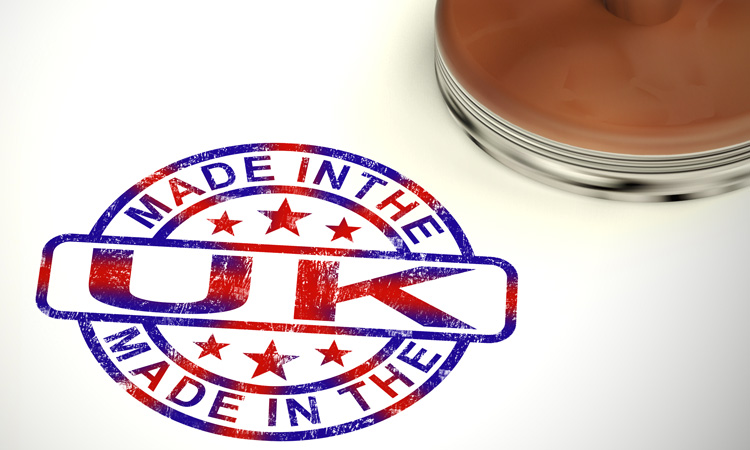 Santander UK and the Food and Drink Federation (FDF) have launched a new report showing that despite business confidence falling to record lows across the food and drink industry in the second quarter of 2020, untapped overseas export markets remain a "golden opportunity" for recovery and growth for businesses across the sector.
FDF's latest data showed that net business confidence among food and drink manufacturers reached a record low of -65.2 percent in Q2 due to COVID-19, uncertainty over Brexit and closure of food service. Separately, Santander carried out research into the impact if the pandemic on SMEs, finding that 24 percent of food and drink businesses expect to return to normal operating levels by the end of 2020.
Despite the challenging environment, food and drink businesses highlighted increased export growth and access to new UK preferential trade agreements as a key opportunity for the rest of the year.
UK food and drink exports are recognised globally for their quality, provenance, and heritage, the report pointed out, and are now worth more than £23 billion annually. The report noted export opportunities in three key market regions; the UAE and the wider Gulf region, China, and the US and Canada with insights from Santander's sector and international specialists who support businesses looking to explore overseas opportunities:
Canada: Exports to the UK's third largest non-EU preferential trade partner have grown by 5.7 percent so far in 2020, led by exports of gin, beef and salmon
US: Closures to the hospitality sector due to COVID-19 have led to an increase in demand for ready to consume alcoholic drinks. UK exports of beer to the US have increased by 5.8 percent (y-o-y) from January to May this year. There has also been significant investment in home delivery as US supermarket chains have sought to increase their e-commerce offerings in recent months
China: China has seen rapid growth in demand as consumers continue to perceive UK products to be safe and of high quality, with a sense of heritage. Beef and pork exports have risen by over £60 million so far this year compared with the same period the year before
UAE and the Gulf: The crisis has seen an increase in expected sales from retail – up to 90 percent from 70 percent in 2019. The increasing focus on healthier lifestyles in the region has seen increased demand for organic, functional foods, and nutritionally rich products.
Working with and encouraging more businesses to identify and overcome trade barriers was  noted to be a high priority by FDF and Santander.
The FDF has identified seven steps for recovery designed to successfully restart all areas of industry, as part of its work through the Food and Drink Sector Council. These include protecting the UK's supply chain integrity and competitive position and accelerating plans to increase UK exports.
Ian Wright CBE, Chief Executive, Food and Drink Federation, said: "Manufacturers and hidden heroes working across the supply chain have ensured continued access to essential food and drink for UK consumers, diminishing the impacts of COVID-19 on industry. As the dust begins to settle, we can now see how the pandemic has had a seriously damaging impact on 2020 's overseas sales of UK food and drink. These were worth over £23 billion in 2019. While that figure is certain to fall for this year, there are still plenty of opportunities in foreign markets for UK food and drink manufacturers to seize in what remains of this year and as we look to 2021.
"As businesses turn toward economic recovery, ensuring a quick return to growth will be essential to support resilience in our industry. We will continue to work closely with Government and industry partners, like Santander, to safeguard a sector recovery that will deliver a return to sustainable export growth right across the UK."