Nando's commits to improve chicken welfare standards across supply chain
The peri-peri chicken restaurant chain has committed to push its suppliers to improve welfare and slaughter standards, as well as to reduce its carbon footprint across its UK and Ireland supply chains.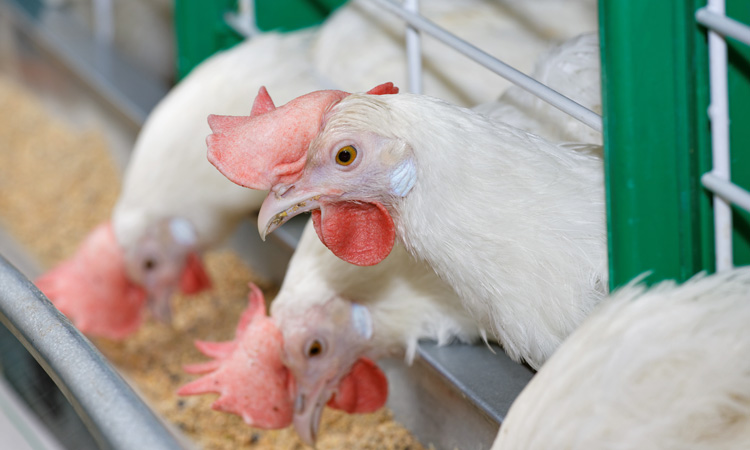 Nando's, which signed up to the Better Chicken Commitment in May 2020, has now formally released a public commitment to raise chicken welfare and environmental standards across its UK and Ireland supply chains.
The restaurant chain giant has announced that it is committed to reducing the carbon footprint of a Nando's meal by 50 percent by 2030 and that it will require its suppliers to meet the following requirements for 100 percent of the [fresh, frozen, and processed] chicken in its supply chain by 2026:
Comply with all EU animal welfare laws and regulations, regardless of the country of production
Implement a maximum stocking density of 30kg/m2 or less
Adopt breeds that demonstrate higher welfare outcomes
Meet improved environmental standards including:

At least 50 lux of light, including natural light
At least two metres of usable perch space, and two pecking substrates, per 1,000 birds
On air quality, the maximum requirements of Annex 2.3 of the EU broiler directive, regardless of stocking density
No cages or multi-tier systems

Adopt controlled atmospheric stunning using inert gas or multi-phase systems, or effective electrical stunning without live inversion
Demonstrate compliance with the above standards via third-party auditing and annual public reporting on progress towards this commitment.
Nando's has also committed to:
Actively press its suppliers and support the latest research projects to find alternatives to electrical waterbath as a matter of urgency
Support the call for the use of water bath stunning to be banned by 2026
Commit to investing and adopting such a stunning method (without conscious inversion) as soon as it is commercially available
Work with suppliers to reduce carbon footprint – particularly chicken feed
Make all UK restaurant gas supplies 100 percent renewable by 2022 (at least 40 percent renewable gas by October)
Expand its plant-based offerings 
"Over the last four years our sustainability initiatives have significantly reduced our carbon footprint, but we are launching ambitious new commitments which will set a strong example for what our industry can do to make a genuine difference," said Colin Hill, Nando's CEO for the UK and Ireland. "With these targets, we will become the first in our industry to combine improvements in environmental sustainability with animal welfare."
Compassion in World Farming Global Director of Food Business, Dr Tracey Jones, commented: "I am delighted to see such a popular brand like Nando's, famous for their peri-peri chicken, championing the move for better chicken welfare. It's the right thing to do and the team at Nando's are committed to getting the job done.
"Nando's has made this commitment at a time of great uncertainty, particularly in the food service sector, as the world deals with the effects of COVID-19. Now, more than ever, responsible food production with the animal and environment at its heart, is of the utmost importance and we applaud Nando's forging ahead with their plans."