Netmums and Quorn commit to reduce UK family carbon emissions
Through the partnership, families will receive Quorn products for the nine-month campaign, and will be provided with recipe ideas and content on the steps they can take to reduce their family's carbon footprint.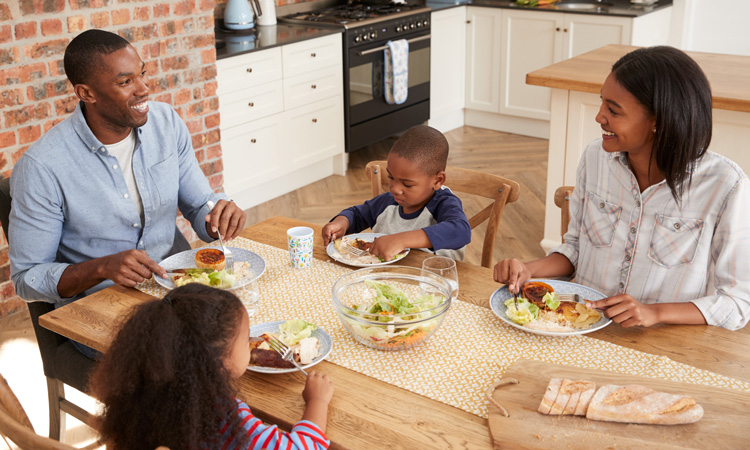 Netmums, a parenting community, and Quorn have announced a partnership designed to help families in the UK reduce their carbon footprint. Running until the end of 2020, the 'Our Family Footprint' campaign follows the results of Netmums latest research, 'Parenting 2020', which revealed the environment is the number one concern and driver of purchasing decisions for the majority of families. 
90 percent of parents said the environment is a key consideration in everyday life and 75 percent said they wish brands and retailers would make it easier to purchase sustainability and ethically. 
The campaign will see Netmums recruit 100 families from across the UK to form the 'Step in the Right Direction Squad'. Parents will be encouraged to share peer to peer recommendations and recipe ideas, trial new product launches and share their experience across the Netmums forum and social platforms, and will get extra Quorn products as the campaign continues. 
The Squad's images and comments will be shared on a dedicated Netmums forum board and they will receive a creative brief each month with guidelines and focus for the movement, encouraging them to post on their own personal social media, sharing their Quorn carbon footprint reduction widget. Each quarter, new parents will be invited to join the official Step In The Right Direction Squad.  
Netmums editorial content will focus on environment and sustainability issues, including how to reduce food waste for the whole family, eco craft ideas for children, how to buy fewer clothes, and ways to travel greener.
New Quorn product launches throughout the year will be promoted with co-branded display including quotes from the live product trials at the launch event. Pre-roll will also be created from the product trials, featuring real parents giving their opinion on fishless scampi and meatballs.
"90 percent of parents told us the environment is a key consideration in everyday life. Our parenting 2020 research also highlights that families really want to make a change but feel overwhelmed with the challenge ahead. Parents care about the environment so the next generation can live in a better world, but they want simple, convenient, affordable and healthy solutions. This is why our partnership with Quorn is all about encouraging families to take small fulfilling steps towards making a huge difference to our carbon footprint," said Netmums Managing Director, Rimi Atwal.
Related topics
Related people