Insects could soon be "given the green light" as a European novel food
The International Platform of Insects for Food and Feed has anticipated that the European Food Safety Authority (EFSA) is likely to make a decision on approving insects for human consumption in the coming weeks.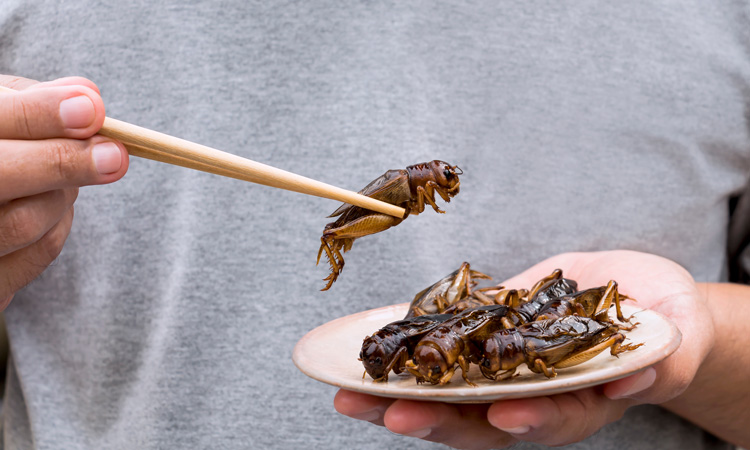 According to The Guardian, the European Food Safety Authority (EFSA) is soon expected by the insect industry to approve whole or ground mealworms, lesser mealworms, locusts, crickets and grasshoppers as being safe for human consumption.
The ruling could lead to the classification as a 'novel food' –  a type of food that does not have a significant history of consumption or is produced by a method that has not previously been used for food – by as soon as autumn, The Guardian wrote.
"These have a good chance of being given the green light in the coming few weeks," said Christophe Derrien, the Secretary General of the International Platform of Insects for Food and Feed. 
"We reckon these authorisations will be a breakthrough for the sector so we are looking for those authorisations quite impatiently. They are taking the necessary time, they are very demanding on information, which is not bad. But we believe that once we have the first novel food given a green light from EFSA, that will have a snowball effect."
Currently, a number of insect-based products exist in British, Dutch, Belgian and Finnish supermarkets, because the national regulators of those countries decided that the EU novel food law did not pertain to animals used for food.
However, these products are completely banned in France, Italy and Spain, as well as other countries.
"We have many of our members building bigger factories because the key to success is to upscale your companies and produce on a mass scale. And this is already happening," Derrien said. "We are expecting the next few years will be very interesting ones and obviously the novel food authorisations will definitely help.
"The sort of food ranges from whole insects as an aperitif or as snacks to processed insects in bars or pasta or burgers made out of insects. We believe that insects for food is one solution for some of the biggest challenges we are facing on the planet. In the context of scarce resources, and insect production is not too demanding, you have the capacity to produce high-quality protein. That is a very promising solution."