Meat and seafood cell lines catalogue to be made available for scientists
Through a partnership between Kerafast Inc. and The Good Food Institute, the catalogue aims to provide information about cell lines, providing research tools for the production of sustainable animal-free meat and seafood.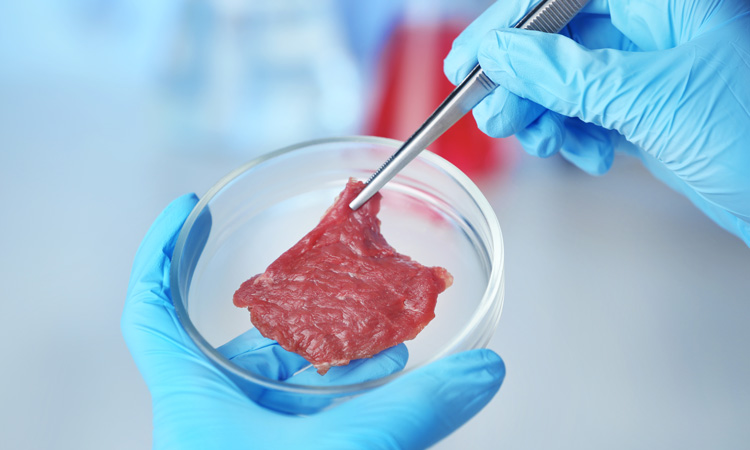 Cultured meat companies along with other alternative protein manufacturers received large amounts of investment in 2020
 Kerafast Inc., developers of an online platform to facilitate access to unique lab-made bioresearch materials, has announced an agreement with The Good Food Institute, a nonprofit organisation committed to developing cultivated and plant-based meat and seafood. Under the partnership, terrestrial meat and aquatic cell lines will be made available to scientists worldwide via Kerafast's online catalogue, providing research tools for the development of sustainable meat and seafood as alternatives to animal products.
According to Kerafast, there is limited access to relevant cell lines which is slowing research progress into cultivated meat and seafood, with separate research teams having to create their own cell line or source it from another laboratory, which takes time and resources away from the downstream research that is needed to move the field forward.
Under the new partnership, terrestrial meat and aquatic cell lines originally created at research institutions will be added to Kerafast's catalogue, where scientists worldwide can access the cell lines without a Material Transfer Agreement (MTA). Kerafast will then reportedly handle all commercial and shipping logistics, market the materials to ensure they reach the widest possible audience and then return a portion of the proceeds back to the developing research institution.
"We are excited to begin our partnership with The Good Food Institute," said Amelia Gibson, PhD, MBA, Senior Director of Product Licensing at Kerafast. "The Kerafast mission is to advance scientific research by facilitating access to unique lab-made research tools, and we are eager to support the scientists who are developing sustainable meat and seafood by making related cell lines more readily available worldwide."
"Lack of access to validated cell lines from popular food species is a significant barrier to research progress in the field of cultivated meat and especially cultivated seafood," said The Good Food Institute Senior Scientist, Claire Bomkamp. "Our new partnership with Kerafast will help to remove this barrier, empowering innovators in academia and industry to move us toward a more sustainable and just food system."
Related organisations
Related people