Craft beer boom linked to record number of US states growing hops
Between 2007 and 2017, the number of hop farms reportedly grew from 68 to 817 in the US, and hop acreage expanded from 31,145 to 59,429 acres.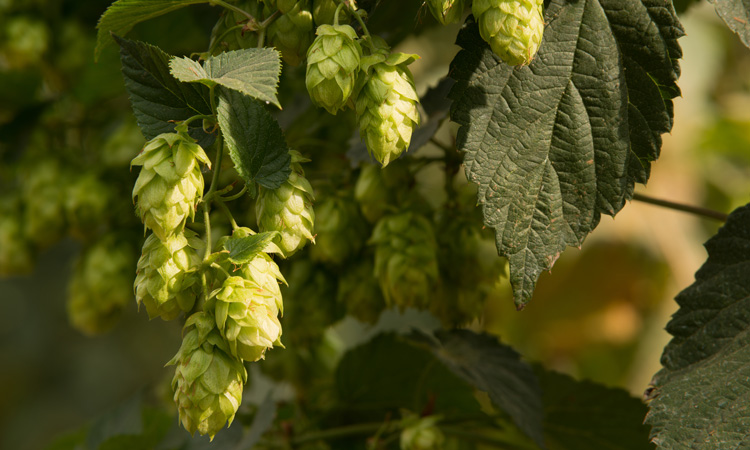 Craft breweries may be fuelling a geographic expansion of hop production across the US, according to researchers at Penn State and The University of Toledo. Their findings suggest that as more craft breweries emerge around the country, so may new opportunities for farmers.
Hops are a key ingredient in beer production, said to provide aroma and bitter characteristics. Before 2007, hop production in the US was reportedly limited to only three Pacific Northwest states – Oregon, Washington, and Idaho – according to Claudia Schmidt, Assistant Professor of agricultural economics in Penn State's College of Agricultural Sciences. Citing a report released this year by the Hop Growers of America, she said that 29 states are now engaging in hop production.
"Our study is the first to systematically show that the number of hop farms in a state is related to the number of craft breweries," said Schmidt. "It suggests that in areas where hop production is possible and not cost-prohibitive, breweries are expanding markets for farmers and providing an opportunity to diversify farm income."
Using data from the US Census of Agriculture and Reference USA, the researchers allegedly found that from 2007 to 2017, the number of breweries in the US more than quadrupled from 992 to more than 4,000.
"This growth has not only led to interesting changes in the locations of hop farms across the US, but it has positioned the US as the largest producer of hops globally, both in terms of acreage and production," said Elizabeth Dobis, a postdoctoral scholar at the Penn State-based Northeast Regional Center for Rural Development, and lead author of the study.
"While most craft breweries serve a local market, they have not always sourced local ingredients for their beers," Schmidt said. "But if you are a brewer looking to differentiate yourself in an increasingly crowded market, sourcing ingredients locally is an approach that some brewers have found to be effective."
Looking forward, the researchers said that they will collaborate with Penn State Extension to identify the specific attributes and price points that Pennsylvania craft brewers are looking for in order to help inform farmers' production decisions.