Changing food systems cause 'double burden of malnutrition', says report
A report published in The Lancet, in cooperation with the World Health Organization, has outlined how a crossover of global malnutrition and obesity, due to changing food systems, requires action from across the whole food system.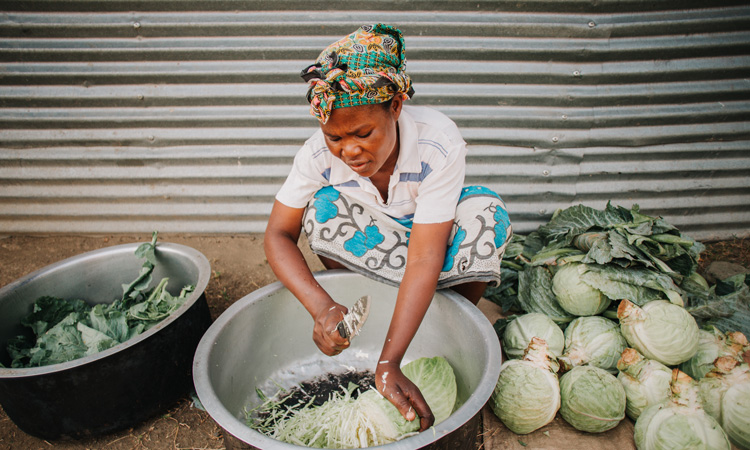 A new approach is needed to help reduce undernutrition and obesity at the same time, as the issues become increasingly connected due to rapid changes in countries' food systems, according to a report published in The Lancet, in cooperation with the World Health Organization (WHO).
The report described how undernutrition and obesity can lead to effects across generations as both maternal undernutrition and obesity are associated with poor health in offspring. However, because of the speed of change in food systems, more people are being exposed to both forms of malnutrition at different points in their lifetimes, which further increases harmful health effects.
"We are facing a new nutrition reality," said lead author of the report Dr Francesco Branca, Director of the Department of Nutrition for Health and Development, WHO. "We can no longer characterise countries as low-income and undernourished, or high-income and only concerned with obesity. All forms of malnutrition have a common denominator – food systems that fail to provide all people with healthy, safe, affordable and sustainable diets. Changing this will require action across food systems – from production and processing, through trade and distribution, pricing, marketing, and labelling, to consumption and waste. All relevant policies and investments must be radically re-examined."
Dr Richard Horton, Editor-in-Chief of The Lancet, said: "It has become clear that nutrition and malnutrition need to be approached from multiple perspectives, and although findings have sometimes converged, there is still work to be done to understand malnutrition's multiple manifestations… With six years remaining in the UN Decade of Action on Nutrition (2016-2025), this Series and Comment define the future direction required to achieve the global goal of eradicating hunger and preventing malnutrition in all its forms."
Globally, estimates suggest that almost 2.3 billion children and adults are overweight, and more than 150 million children are stunted. However, in low- and middle-income countries these emerging issues overlap in individuals, families, communities and countries. The new report explores the trends behind this intersection – known as the double burden of malnutrition – as well as the societal and food system changes that may be causing it, its biological explanation and effects, and policy measures that may help address malnutrition in all its forms.
The authors used survey data from low- and middle-income countries in the 1990s and 2010s to estimate which countries faced a double burden of malnutrition. In the 2010s, 14 countries with some of the lowest incomes in the world had newly developed a double burden of malnutrition, compared with the 1990s. However, fewer low- and middle-income countries with the highest incomes were affected than in the 1990s. The authors said that this reflects the increasing prevalence of being overweight in the poorest countries, where populations still face stunting, wasting and thinness.
"Emerging malnutrition issues are a stark indicator of the people who are not protected from the factors that drive poor diets. The poorest low- and middle-income countries are seeing a rapid transformation in the way people eat, drink, and move at work, home, in transport and in leisure," said report author Professor Barry Popkin, University of North Carolina, US. "The new nutrition reality is driven by changes to the food system, which have increased availability of ultra-processed foods. These changes include disappearing fresh food markets, increasing supermarkets, and the control of the food chain by supermarkets, and global food, catering and agriculture companies in many countries."
To create the systemic changes needed to end malnutrition in all its forms, the authors have called on governments, the UN, civil society, academics, the media, donors, the private sector and economic platforms to address the double burden of malnutrition and bring in new actors, such as grass-roots organisations, farmers and their unions, faith-based leaders, advocates for planetary health, innovators and investors who are financing fair and green companies, city mayors and consumer associations.