Increased demand for canned foods predicted to develop FGL market
Demand for canned foods is said to be increasing due to factors such as consumer convenience and an altering standard of living, which consequentially is driving the development of the food grade lubricant industry.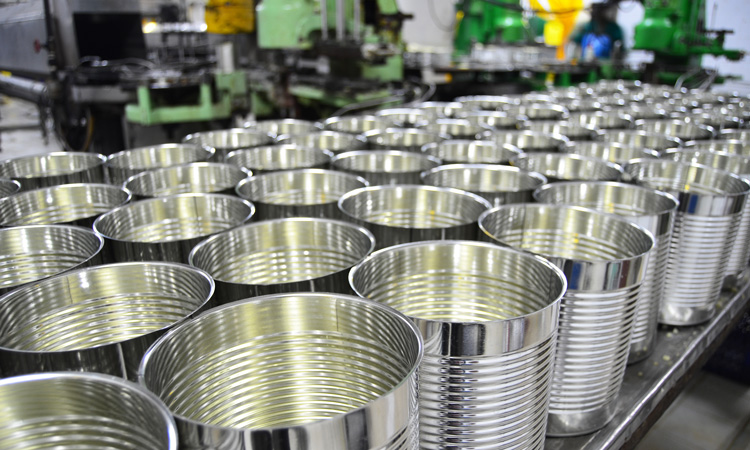 According to Million Insight, the market research database, it is estimated that the global food grade lubricants market would develop at a substantial CAGR during the period of forecast.
The increasing demand for canned food products will allegedly motivate the development of global market for food grade lubricants till the completion of the forecast period (2028). By way of the increasing number of product novelties, variations in methods of packing, the lack of time to prepare foodstuff, and an altering standard of living, the trade size of canned food products is said to be growing. As a result, this is predicted to trigger the demand for the food grade lubricant market during the upcoming period.
Issues such as the growth of the retail business, the presentation of new-fangled machineries, product novelties and the growing acceptance of these products in emerging nation states will also reportedly boost the market of food grade lubricants.
The increasing usage of automatic lubrication methods will motivate the development projections for the global market for food grade lubricants for the subsequent years, according to the market research. Some of the key benefits of utilising automatic lubrication methods are said to comprise the decrease in probabilities of accidents, controlling of the stream of lubricants at even intermissions, less failure and replacement of machinery, a smaller amount of maintenance cost, fewer stoppage, fewer failure and improved production.
Greater demand for synthetic oil based lubricants is said to be thanks to its performance in extreme heat circumstances, corrosion steadiness and sturdiness as equated with conventional mineral oil lubricants. Similarly, greater alertness amongst lubrication engineers regarding food grade lubricants and greater performance features of synthetic oil based food grade lubricants, combined with strict rules regarding the security of food, was noted to likely trigger the development of the market for the duration of the forecast.
Unfamiliarity amongst general public in rural zones is said to be one issue that is restricting the development of the market for food grade lubricants.
Regional outlook
The American regions were said to be responsible for the mainstream share of the market for the duration of historical year. Those will reportedly remain governing the market for the duration of the forecast, but the growing application of food safety guidelines in the Brazil, Canada, and the US will be the most important reason motivating the development of the markets within the regions.
Asia-Pacific is expected to be the speedily developing market for food grade lubricants. This progress is mainly credited to the greater development in the manufacturing of foodstuff and beverage, together with supporting productions. Similarly, the growing alertness amongst end users is said to be pushing them to freely use food grade lubricants so as to track best practices.
Related topics
Related organisations