Contamination with food grade lubricants
Lubricants can be directly incorporated into food through leakage from gearboxes, seals and shafts. However, Denis Treacy of Culture Compass Ltd explains how there are further routes that contamination can occur.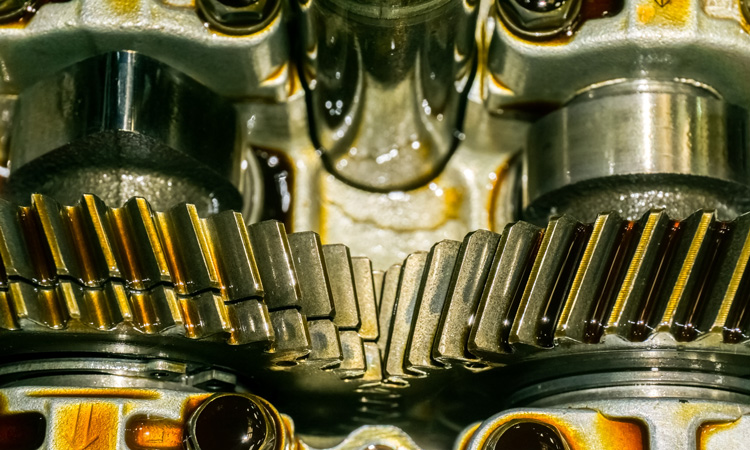 Anyone who has ever found mineral oil dripping down the shaft of an agitator directly into a mixer full of the next batch of product will appreciate both the evolution in the design of manufacturing equipment, and the emergence of food grade lubricants.
As with the first automation of biscuit manufacturing using a modified printing press, through the latest and most modern high shear conical batter mixers based on the design of a cement mixer, to the use of marine based pressurised greasing systems, originally designed to keep the sea the right side of a ship's hull through the bearings of a propeller shaft, the food industry has evolved through borrowed technology. This brings with it the inevitable ability of the associated lubricants travelling across and into the product stream.
This historical, even romantic evolutionary journey has now resulted in a diet of nearly 75 percent of processed foods for some populations, bringing with it a responsibility for food producers beyond just obvious and detectable defects of a product, together with the need for functionality beyond anything some equipment was ever designed for.
Hazard Analysis Critical Control Point (HACCP)
Back in the 1960's, when The Pillsbury Company began its work with NASA to create foods with an absolute guarantee of safety for the first manned space programmes, (imagine an upset stomach in a space suit) the principle for determination of all and every conceivable risk during the end to end manufacture of products has been the basis of all good management systems. Hazard Analysis Critical Control Point (HACCP) is now the basis of most risk assessment processes. With the creation of the Codex Alimentarius Commission in 1963, by the World Health Organization (WHO), developed to harmonise international food standards, guidelines, and codes of practice to protect the consumer and ensure fair practices in the food trade, the foundations were laid for food of the "substance, nature and quality" expected by the consumer. Today, 99 percent of the population live in countries which accept 'Codex'.
Hazard Analysis Critical Control Point (HACCP) is now the basis of most risk assessment processes
Lubrication and the principles of HACCP, which demands that the entire manufacturing process is assessed end to end, from raw materials to final packaged product, ensures every risk is identified, logged and ideally removed by design. Failing the ability to remove risk from the process, controls must be developed to ensure no risk is realised at consumer level. This challenge has firstly identified the risk that mineral and synthetic lubricants present to consumers, and they are classified as Group 1 Carcinogens with a range of toxic materials such as Benzene, Sulphur Dioxide, Nitrogen Oxides, Formaldehyde, Mercury, Polycyclic Aromatic Hydrocarbons and more.
Contamination 
The risk of direct incorporation into products is realised in the production process from a range of opportunities such as leakage from gearboxes through seals, down shafts and into product as already suggested. There are further routes to product from overhead gear drives on conveying systems and grease from bearings and pumps.
The US Food and Drug Administration (FDA) has set limits of ingestion by incidental contamination for such materials, however these are invariable 'overall' limits.  As with any incidental contamination, it can be random by nature, sporadic or subject to surges over time. This can result in the inconsistency of contamination giving rise to significant levels in some batches, parts of batches or individual consumer units, leaving decision making on action to be taken in the event of a contamination event vague and unscientific.
To mitigate this risk, the 1970's saw the consideration of such direct incorporation and so the search for food-grade alternatives both for food and direct skin applications. Castor oil and its derivatives form the basis of approval as food-grade by the WHO and the FDA. Also considered in the past are animal fats and their derivatives, which have different conflicts based on consumer belief systems rather than wellbeing.
What remains clear from the evolution and the work done as far back as the 1960's still confirms the need to continue to work to remove the risk of non-food materials entering the process and becoming incorporated
As food-grade lubricants still have to perform a range of functional duties, such as dissipating heat, transferring power, providing sealing and release capabilities for varying materials in contact with each other at a moving point, simple compounds such as castor oil will need to be enhanced by additives to allow them to perform effectively. In order for them to be able to resist degradation and impaired performance when in contact with food products, certain process chemicals, water, steam and more additives are required.
The US code of Federal Regulations Title 21, part 178 describes castor oil in the list of Indirect Food Additives: Adjuvants, Production Aids and Sanitisers. This also contains details of those materials seen as acceptable additives for inclusion in food-grade lubricants, such as aluminum stearoyl benzoyl hydroxide, ethoxylated resin phosphate esters and dialkyldimethylammonium aluminium silicate among others, all with clear tolerance levels from 1-10ppm. Carboxymethyl cellulose, or CMC, is a popular material used to create a water-based analog of greases. CMC serves to both thicken the solution and add a lubricating effect.
Summary
Food-grade (and medical grade) lubrication by oils, greases and release agents are now produced by a large number of manufacturers, some as off shoots from direct food manufacturing additives such as baking release compounds. What remains clear from the evolution and the work done as far back as the 1960's still confirms the need to continue to work to remove the risk of non-food materials entering the process and becoming incorporated.
As with allergen cross contamination risk labelling as an appreciation of a minute or theoretical risk, the development of food-grade lubricants is to mitigate a similarly minute or theoretical risk. Food-grade lubricants do not present the opportunity to allow the large-scale adulteration of processes by materials that could accumulate, cause an adverse reaction, conflict with a belief system such as Halal or Kosher or even taint a product. The responsibility of all food manufacturers remains absolute, to ensure their products meet the promise of substance, nature and quality expected by all consumers. 
About the author
Denis Treacy heads Culture Compass Ltd, which serves to help businesses, industry institutes and government departments step-change performance by understanding the links between policies, organisation and performance, but through the critical elements of optimal strategy and positive behaviours. Denis is known in the food industry for sharing best practices, working with customers, regulators and competitors alike to better the industry. Denis has many areas of expertise including the delivery of transformational performance improvements in areas of safety and quality strategy, continuous improvement, business culture, change management and organisational transformation.