Nomura Food Vulnerability Index highlights dangers of surged food prices
The Japanese bank, Nomura, reportedly said that the 50 most vulnerable countries in its Food Vulnerability Index make up 26.1 percent of global GDP, but 59.1 percent of the world.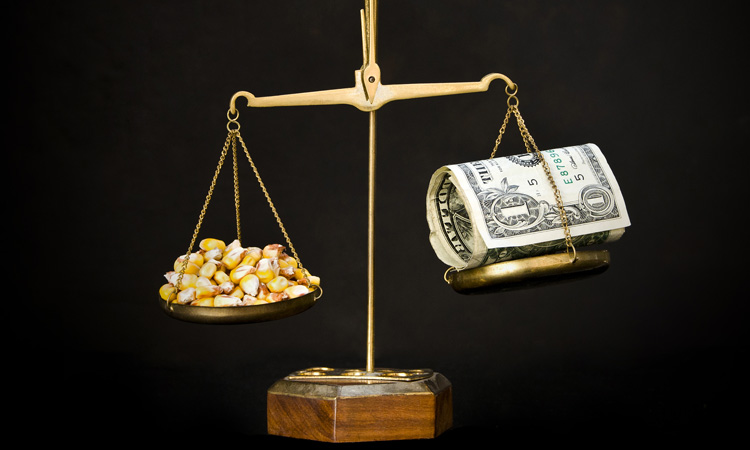 A surge in food prices could cause a humanitarian crisis as more than half the world's population is considered vulnerable, Nomura wrote in a recent note, according to CNBC.
"The countries most vulnerable to a surge in food prices account for a small portion of the world economy, but make up a much larger share of the world population," Nomura's analysts wrote. "A sustained surge in food prices is unlikely to cause a global economic recession, but it could cause a humanitarian crisis on a global scale."
Concentrated in Africa, the Middle East and Asia, Nomura allegedly said that these countries usually have lower GDP per capita, high rates of food sharing in household consumption, and are large net food importers. According to CNBC, the bank also said that several of the economies of these countries are already depleted and many citizens suffer from extreme poverty. 
According to the Nomura , the five countries most vulnerable to a sustained rise in food prices are:
Libya
Tajikistan
Montenegro
Syria
Algeria
As food prices increase, the bank has predicted that these countries will spend a higher proportion of their incomes on food, at the expense of other essentials, CNBC reported.
Nomura also allegedly noted that climate change, higher oil prices and a depreciation in the US dollar could all trigger the increase in food prices. CNBC also stated that Nomura said that these concerns over food security could result in social unrest, which could eventually force governments to intervene by reducing exports.