Testing positive for THC from CBD
Consumers are testing positive for THC as part of their employment drug screens after consuming CBD products. Here, Jaclyn Bowen looks into the matter and explains how brands can avoid future cases.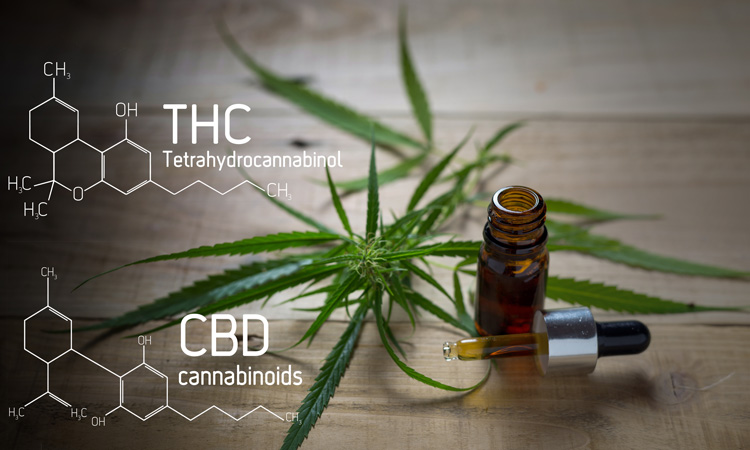 The phrase "Wild Wild West" to describe the CBD industry is arguably cliché. Whether its industrial and environmental contaminants or variability in potency, the CBD industry continues to be wildly popular but also notorious for making headlines.
A recent issue that has been making headlines of late are consumers testing positive for THC as part of their employment drug screens, their subsequent loss of employment or job opportunity, and in some cases, the lawsuits against CBD brands that ensues. A recent lawsuit was filed by a truck driver, Darrow, in Illinois who lost his job over a drug test where the allegation is that he tested positive for THC after using Just Brands CBD1. In the lawsuit2, Darrow claims Just Brands violated the Illinois Consumer Fraud and Deceptive Business Practices Act by labelling products with "No THC" labels when he says the products do actually have THC. The lawsuit says Darrow and others who purchased Just CBD products would not have bought them "had the true facts about the presence of THC in the products been known." There is another case of a bus driver who also failed her drug screen by testing positive for THC and alleges that CBD is to blame3.
Jaclyn Bowen will be speaking at Food Integrity 2020. To find out more about the event register your interest here!

Is it really possible for consumers to test positive for THC in drug screens by consuming CBD? In short, yes, and here's how.
During my presentation on 31 May 2019 as part of the FDA Public Hearing on Scientific Data and Information about Products Containing Cannabis or Cannabis-Derived Compounds, I explained that Clean Label Project tested 208 of the best-selling CBD products for CBD content, THC content, and industrial and environmental contaminants (heavy metals, pesticide residues, and plasticizers). During that presentation, I highlighted that 45 percent of the best-selling CBD products had at least trace levels of THC.
The Farm Bill says that for CBD to be "legal" it must be less than 0.3 percent THC. This is technically correct, but only on a dry weight basis for the grow part of the industry. The "safe" level of THC in a finished product has not yet been established and the frequently used term "THC-Free" has yet to be federally defined.
When Clean Label Project tested the top-selling CBD products, zero products exceeded the 0.3 percent Farm Bill threshold. However, one product contained 78mg of THC. According to home state of Colorado law, the maximum amount of THC that a brand can have in a single recreational marijuana product is 100mg. While this single serving edible CBD product contained less than the 0.3 percent THC by weight, it only contained 22 percent less than the maximum threshold allowed in a recreational marijuana product.
What's more concerning is that there are states with lower THC tolerances in recreational marijuana than Colorado. In Oregon, for example, "a recreational customer can buy a package of edibles that contains up to 50 mg of THC4." In this case, the above CBD product would violate the state of Oregon recreational marijuana THC tolerance law.
This means a consumer could, if they so choose, ingest a meaningful quantity of THC with this product, despite it having less than 0.3 percent THC. Consider this, in addition to the fact that a consumer could consume more than one serving, as well as the complexities of each individual's unique body tolerance, and it helps to explain why CBD consumers are testing positive for THC in drug screens.
What can CBD brands do?
Use a reputable lab and test your finished product. Many brands rely on the Certificate of Analysis from their supplier. Given the litigious nature of the industry, do independent testing and make sure to use a lab with excellent sensitivities down to single digit parts per billion (ppb)
Keep in mind that all labs are not created equal. Make sure that you find an ISO 17025 accredited lab that includes potency testing in their accreditation scope. Testing for a dozen contaminants, for instance, is only going to provide a false sense of security
Be careful on label claims. If you make a THC-Free claim, do what you say, say what you do, and make sure you have a verification and validation method in place to make sure you stay true to your defined consumer promise. Better yet, reach out to a third-party- like Clean Label Project- to do the evaluation for you.
About the author
Jaclyn Bowen MPH, MS is the Executive Director of Clean Label Project and a food safety and quality systems engineer. Prior to coming to Clean Label Project, she spent 15 years at the World Health Organization Collaborating Centre, NSF International, working on the creation and enforcement of food safety and water quality standards and compliance systems. 
References
1 https://www.overdriveonline.com/…
2 https://www.courtlistener.com/…
3 https://abc7chicago.com/health/…
4 https://www.oregon.gov/olcc/…